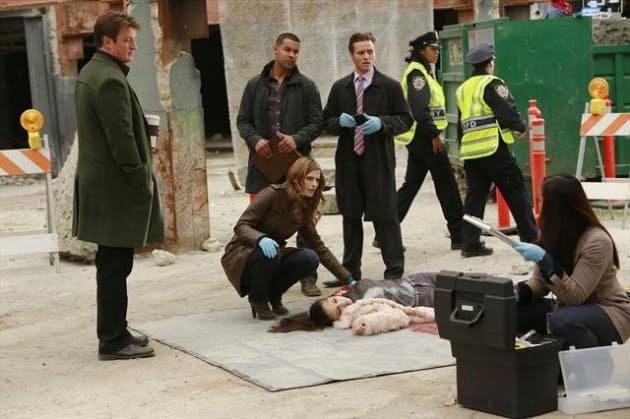 Castle and Beckett will be investigating the dark side of the music industry in a mid-January episode of Castle. 
In "Under the Influence: "When an up and coming DJ is killed at a pop star's album release party, Beckett and Castle must dive into the raucous world of New York's music industry. Then, when the investigation leads to a troubled teenager, Esposito takes the kid under his wing, hoping to put him on the right track before it's too late.  Taylor Cole ("The Glades") guest stars as Regina Cane, an aging pop star who has a shadow cast on her album launch party when the DJ is murdered, and Michael Irby ("Law Abiding Citizen") guests as Shane Winters, a criminal who may have a history with the DJ."
Castle returns from its winter hiatus on January 7 (view photos) with an episode that features the return of Castle's ex-wife.
Click the link below to view photos for the January 14th episode of Castle.