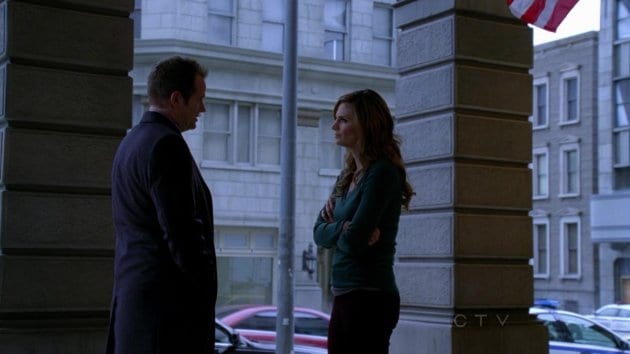 After a long walk through mostly average episodes in the past couple of months, Castle finally delivered an episode that actually fit in the really good category for me. "Recoil" brought back guest star Jack Coleman, who plays an incredibly important role in the mythology of the show when he brings Senator Bracken to life. The guy is the man behind the curtain, the one who ordered the hit on Johanna Beckett and the one that our favorite Detective has been chasing since season 1.
I admit I wasn't expecting much of this episode. After four seasons and a half, I think I have finally learned how to keep my expectations to a minimum when it comes to this show. I mean, don't get me wrong, I love Castle and when I say this is because I really enjoy the show and want it to be as amazing as I know it has the potential to be. That said, I have to say that I really liked "Recoil". I wasn't sure how they were going to play with the fact that Kate would have to protect the very man that she so desperately wants to kill, but I really, really liked how they pulled it off last night.
Major kudos to Stana Katic and Jack Coleman because I just couldn't get enough of their scenes together. The tension between them was just so palpable and every single scene had me at the edge of my seat. I also thought it was great the way they dealt with Kate's doubts and anguish over trying to finally bring the man who murdered her mom to justice or doing her job right to bring justice to their current victim. Really, really well played.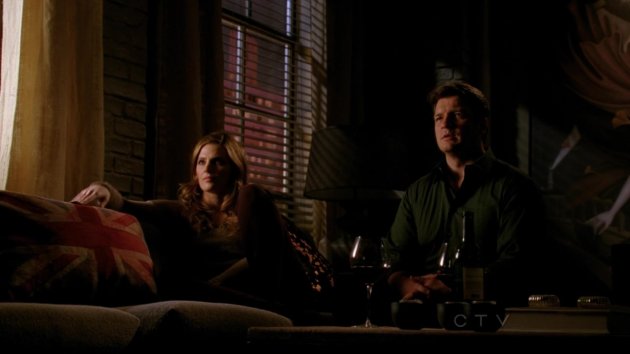 My only pickle with this episode was the lack of affection, let's say, between Castle and Beckett. That may not be the right word, but with a case that hits so close to home for everyone involved, I thought it was beyond ridiculous that there wasn't even a single hug. For all intents and purposes, they're supposed to be together in this loving relationship, but if a casual viewer decided to tune in last night, I don't think they would have gotten that impression. And that's just really sad because TPTB did such a great job in the beggining of the season and now it's like we are back to season 4. I mean, we know they are together and it's great to think that at the end of the day they probably go home together, but would it hurt to actually show them acting like a couple? Sure, they showed Castle going over to her place, but that's it.
Maybe it's just me and I'm being picky about this, but I'd really love to see more of them outside the precinct acting like a real couple. Because we waited so long to see them like this and now it feels they just decided to give us a taste and then take it back, so to speak. Maybe things will change next week with the Valentine's Day episode.
Anyway, what did you think?