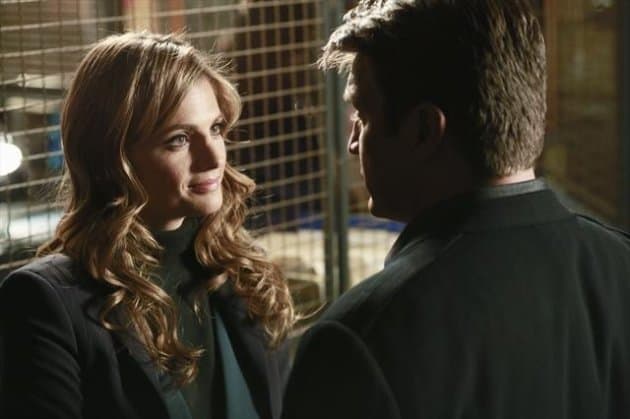 It's Valentine's Day and reality television in an upcoming episode of Castle!
In "Reality Star Struck", "Castle & Beckett get an up-close-and-personal view of a "Real Housewives"-esque reality TV series, "The Wives of Wall Street," when they investigate the murder of the show's rising young star. Meanwhile, Castle's attempt to give Beckett a Valentine's Day gift goes horribly wrong."
The episode is also full of guest stars, including Gina Torres ("Suits," "Firefly"), Gail O'Grady ("Drop Dead Diva," "Desperate Housewives"), Lachlan Buchanan ("Pretty Little Liars") and Heather Ann Davis ("The Lake").