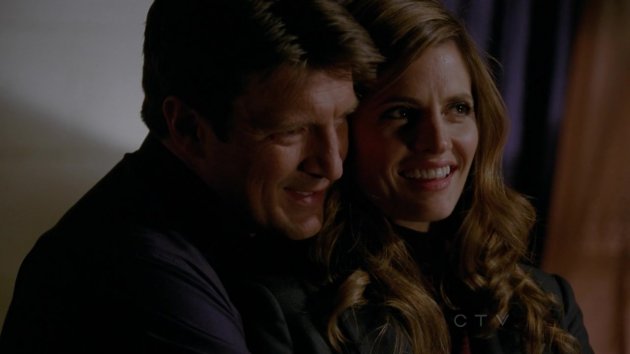 Well, what a surprisingly fun episode last night's Castle was! It had been a while since they had delivered that classic episode and it was so refreshing. I admit that, from the promo, it looked like it was going to be too silly and it kind of was, but in such a good way.
"Reality Star Struck" brought back that comedic vein the show had been severely lacking these past few episodes and it had such a season 1 and 2 feel to it, when Castle had that perfect mix of drama and comedy. I didn't really care for the case in itself, but I loved seeing Gina Torres and Nathan Fillion reunited and she was just awesome playing one of the Wives of Wall Street.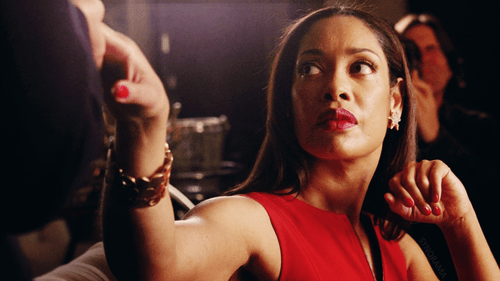 The entire premise of drama and backstabbing of the reality show was just the right amount of silly and funny and the fact that Gates, of all people, was a hardcore fan was just hilarious. I still haven't really warmed up to Gates and still think a doormat is more uselful than she is on the show (Sorry, Gates fans!), but I loved the dynamic between her and Castle, once our favorite writer became a Wives of Wall Street hardcore fan as well.
Of course, the icing on the cake was that TPTB finally seemed to remember that Castle and Beckett are actually together in a loving, stable relationship and decided to give us a little glimpse into their lives as a couple. Absolutely adored the whole Valentine's Day presents debacle and Castle accidentally putting Kate's gift in Gates' blazer pocket was just hilarious. That kind of comedy felt very reminiscent of season 2 episode "Wrapped up in Death", when Castle thought he was cursed by the mummy.
And that last scene was just to die for. I am willing to bet that Caskett shippers (myself included) just melted into a puddle on the floor when it was revealed that Kate's gift was actually a drawer. Great development in their relationship; and, really, TPTB, did it hurt to actually show us a little scene with our lovebirds at home being affectionate with each other? I bet it didn't. So please, keep those scenes coming.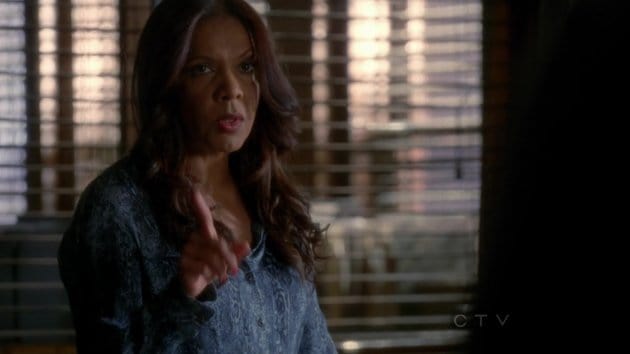 Also, great development for those esplanie fans out there as it seems that Lanie and Espo are finally trying to give their relationship another go. I admit I don't really care either way, but hey, Espo and Lanie deserve a little loving, so I am glad they have each other. Good for them.
My only pickle with this episode was that Gates didn't find out that Castle and Beckett are together. It would have been a perfect opportunity and they let it go. I don't know about you guys, but it's starting to make Gates look bad if she can't see what's going on right under her nose. Although, with the intense two-parter coming up next week, maybe that will be when the cat is finally out of the bag.
Anyway, great episode. Two thumbs up, TPTB.