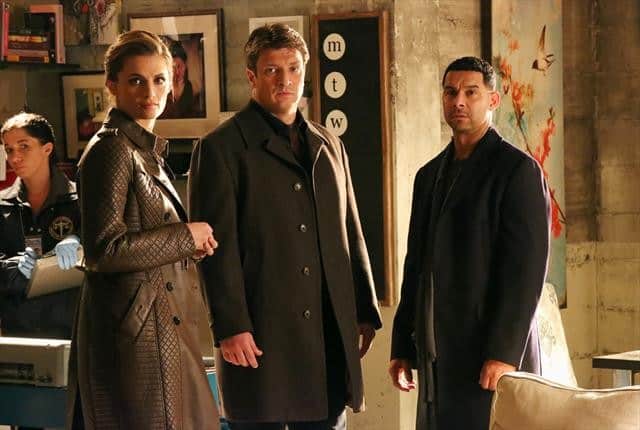 Castle is on a mini-hiatus after the solid two-episode arc it just concluded, but when the show returns in mid-March it looks like it may be taking on horror movies like The Ring.
In "Scared to Death": "When a young woman appears to have literally been scared to death three days after watching a "haunted" DVD, Castle and Beckett delve into one of their creepiest cases yet. To make matters worse, Castle becomes convinced that he too is marked for death when he accidentally watches the cursed video. Master of horror Wes Craven makes a special quest appearance."
Click the photos below to browse through pictures for the March 18 episode of Castle on ABC.