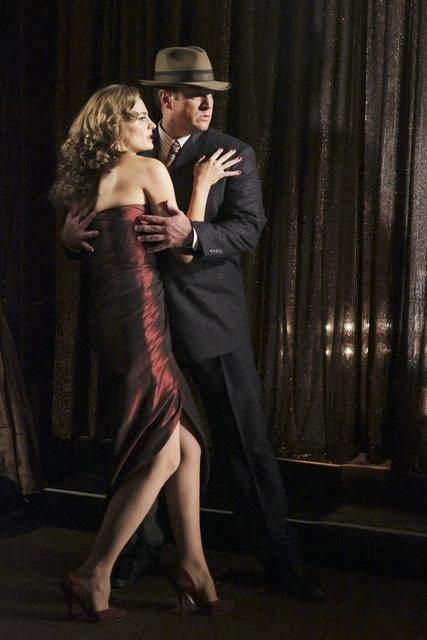 The episode you have all been waiting for is right around the corner, Castle fans. After a two-week hiatus, Castle returns next Monday, February 6, with the highly anticipated noir episode, titled "The Blue Butterfly". This time, our favorite crime solving dynamic duo will investigate the killing of a treasure hunter that lead to the discovery that the case is linked to a mysterious homicide from 1947 involving a hard-boiled private detective. Castle realizes the only way to solve the present-day murder is to solve the murder from the past. The 1947 case comes to life through stylized flashbacks, featuring Castle as the private eye and Beckett as a femme fatale.
I admit that after watching the sneak peeks and checking out the promotional photos that were released last week, I am finally starting to warm up to the whole noir episode concept. I am still not completely sold on it, but the clothes are fantastic and the whole setting just looks really, really cool. That said, I am still keeping my excitement to a minimum. I'd rather be pleasantly surprised than sorely disappointed, you know?
So what do you guys think? Are you excited about "The Blue Butterfly"? Tell me all about it in the comments below.