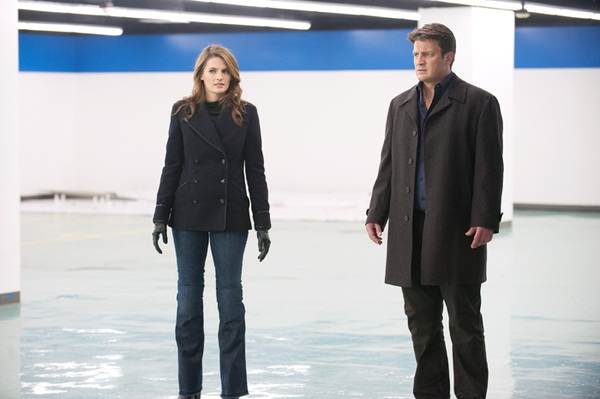 The conclusion to this season's two-part event on Castle will air next Monday and ABC has just released four clips of the next episode. We all know Castle and Beckett will obviously be just fine after that cliffhanger and that they will most likely save the day as they do in these two-parters.
While I am not all that interested in the case this time – it just seems too convoluted and it didn't make a whole lot of sense -, I'm really looking forward to see the backstory behind the relationship Castle once had with Sophia. According to the sneak peeks below, Sophia will be quite angry with how our dynamic duo proceeded with the now deceased mathematician and how they nearly gotten themselves killed in the process as well.
I am intrigued by this turn of events and glad that it seems we are finally going to learn something about Castle's past. I really enjoyed the first part, "Pandora", and I really hope that "Linchpin" pays off and that it doesn't turn into the disaster that last season's "Countdown" was. Now, I just have to comment that they manage to get themselves in worse and worse situations every year. If this supposed event may cause World War III, what's next season's two-parter going to be about? An intergalactic war?
Anyway, I am looking forward to the conclusion of this two-part event, especially in light of recent spoilers about Castle's past.
Now go on, take a look at the clips below.