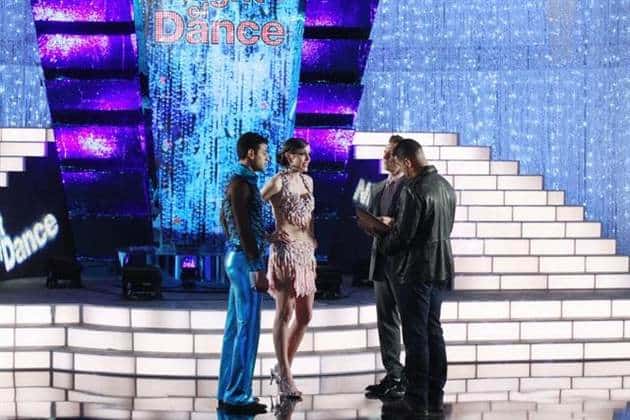 It has been a really long 3-week hiatus, hasn't it, Castle fans? Particularly after all the exciting information we got out of the Pailey Fest Castle panel last week. But the wait is almost over. Next Monday, our favorite crime fighting duo returns with an all new episode, paying homage to ABC's Dancing with the Stars premiere, that is set to air just before Castle.
In "A Dance with Death", a contestant on the hit competition show 'A Night of Dance,'is found murdered in her dressing room. Castle and Beckett must then navigate the case's many twists and twirls without stepping on each other's toes. But as they delve into Odette's past, they discover that this reality starlet was harboring a shocking secret that may have led to her death. The Secret Circle's Adam Harrington guest stars.
From the sneak peeks, it seems that we are going to get a glimpse into Lanie's back story, however brief it will be. Also, it looks like they are going to explore the secondary characters a lot more in this episode, with Martha, Lanie and the boys. Granted, Marlowe has said that this will be the last calm episode before things get real in the last stretch until the season finale, so I think this is most likely going to be a fun, filler episode. The calm before the storm and all that.
Are you guys excited?