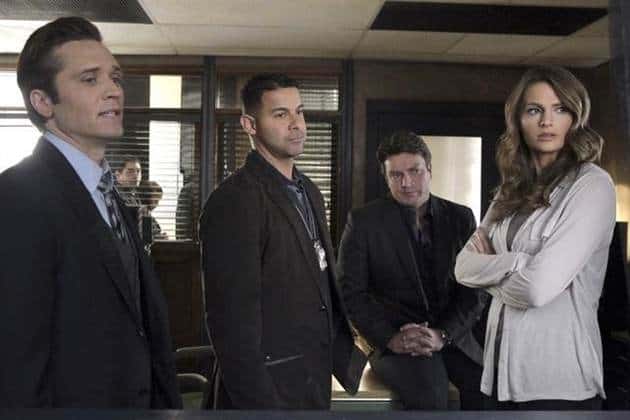 I don't know about you guys, but for the first time in months I am insanely excited for a Castle episode. Honestly, I don't think I can tone down my expectations no matter how hard I try. Do you know why? Because something is finally going to happen to move the main storyline along and I couldn't happier about it. It doesn't even matter to me what the fall out is going to be; what I really care about is that one of the secrets is finally coming out and I absolutely can't wait to see what happens next.
In next Monday's Castle, titled "47 seconds", a bomb explodes at a protest rally killing five people. Castle and Beckett realize the key to solving the case is to reconstruct the 47 seconds prior to the explosion. Using video and witness accounts, they uncover the shocking truth about who planted the bomb. It all seems very exciting and like it's going to be an action-packed episode, but we can't forget that the bomb probably serves as a huge metaphor about the bombshell Beckett is dropping on Castle unknowingly, like you can see in this clip, courtesy of TV Guide.
Personally, I doubt the fallout of this revelation will happen in this episode. But in a way, I kind of want them to solve everything during "47 seconds", so we don't run the risk of letting it fall to the backburner, like so many twists have suffered with this fate over the course of these four seasons.
I am excited for whatever is going to happen, though. How about you? Weigh in on the possible consequences in the comments below.
Castle is scheduled to air on March 26 at 10pm on ABC.