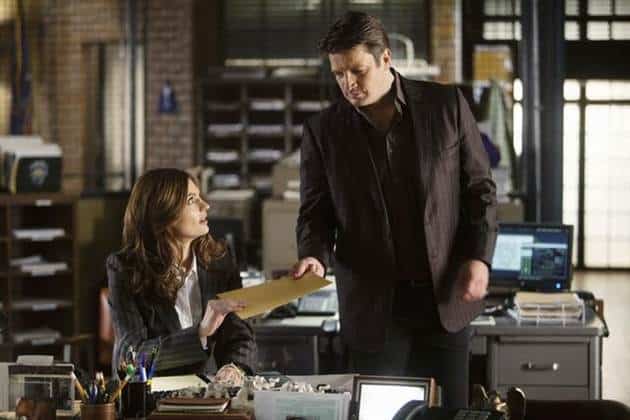 With only the weekend to go before an all new Castle, ABC has released a couple more sneak peeks of the upcoming episode entitled 'One Life To Lose', scheduled to air next Monday at 10pm. Homage to Nathan Fillion's and Seamus Dever's earlier days in soap operas, this episode will have Castle and Beckett investigating a murder that happened at the set of the famous soap opera Temptation Lane.
'One Life To Lose'is a really fun and lighthearted episode with lots of soapy goodness and shout outs, as opposed to the last few weeks where things had been incredibly intense and dangerous for our favorite duo. This is also an opportunity for Castle to know a new facet of Beckett as he discovers that she is not only a fan, but she is quite well versed in all things fandom related.
Don't forget to check out the teaser and the previously released sneak peeks for this episode posted earlier this week. Also, in case you are a Castle fan — and shipper — and missed the spoilers revealed a couple of days ago, go catch up. You won't regret it. I am ridiculously excited for the next episodes.
Go visit our forum to discuss all things Castle.