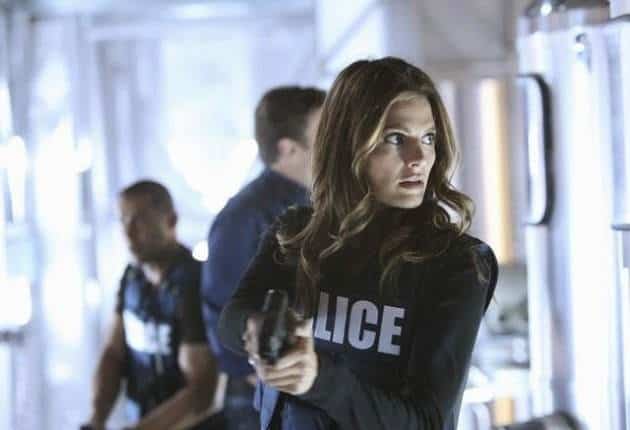 What is your take on season 4 so far, Castle fans? We are two episodes in and, with episode 4.03, "Head Case" airing tonight, the fandom seems to have split in opposite teams. There is the camp that is disappointed with the direction The Powers That Be took the show – especially regarding Beckett's decision in "Rise" – and those who are really enjoying it so far. So which team are you currently supporting?
Tonight, we will see Castle and Beckett dealing with a rather unusual case – I would say even more unusual than last week's poor victim, who was literally split in half with a sword – as, apparently, there is no body to even start identifying the victim. When they arrive at the crime scene, there is a lot of blood (and Lanie confirms that whoever lost that much blood could not have survived), but the body is nowhere to be seen. Somehow, this case is going to lead them into a world of cryogenic science and things will probably get a little intense and a little creepy.
We will also find out if Alexis is going to Stanford in January or not and, honestly, I am not surprised at all by the outcome. You can already find out in the sneak peeks. Don't forget to check my review of last week's episode, in case you need a refresher, and the photos for "Head Case".
Castle airs tonight, October 3rd, at 10/9C on ABC.