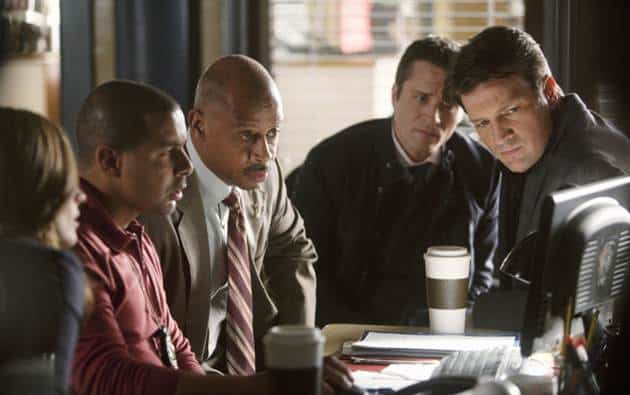 The first part of the upcoming special Castle episode is right around the corner. "Setup" will be a two-parter episode, following a trend that started last season on the hit show of doing combo episodes for the February sweeps. This season "Setup" and "Countdown" will have Castle and Beckett deal with a terrorrist threat that will put everyone in danger as a potential bomb is missing.
Adrian Pasdar (Heroes) guest stars as Homeland Security Agent Fallon, who will join forces with the NYPD to solve this particularly tricky case. To satisfy your curiosity (or make you even more curious), ABC has released the first ten minutes of the episode.
If you think those ten minutes are exciting, wait until you see the rest of the episode. It's nerve-wracking.