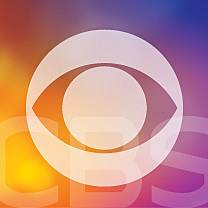 It looks like CBS didn't want to let ABC and NBC have all the glory today. Besides The CW, it's the last network to make announcements about which pilots it will be picking up for next season. Here's what we know how:
Person of Interest, created by J.J. Abrams, has been picked up by the network. This one has a good pedigree, folks. It stars Jim Caviezel (The Passion of the Christ), Michael Emerson (LOST) and Taraji P. Henson (The Curious Case of Benjamin Button). Producers and writers include: Jonathan Nolan (The Dark Knight), J.J. Abrams, Bryan Burk (Fringe), Ben Brafman (The 4400), Margot Lulick (Kings) and Greg Plageman (Chase). Caviezel's character – a former CIA agent who is presumed dead – teams up with Emerson's character – a reclusive billionaire, and the two try to prevent violent crimes in New York.
In addition, CBS has picked up the comedy series Two Broke Girls, which stars Kat Dennings and Beth Behr. The show is written in part by Michael Patrick King, creator of Sex and the City and will focus on two young women trying to make their way in New York City.
clarissa @ tvovermind.com
twitter.com/clarissa373
twitter.com/tvovermind