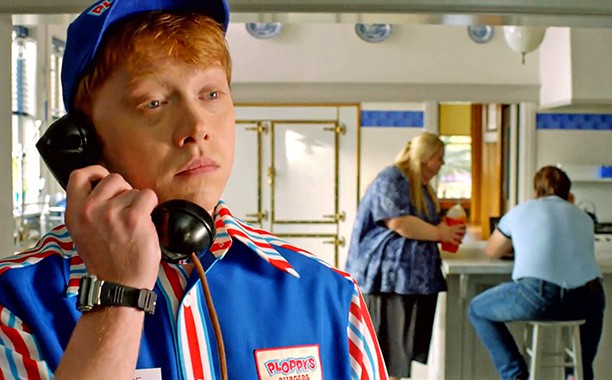 It strikes me as a little weird that CBS is putting up their failed shows on the internet after not picking up Super Clyde to be an actual show. Usually when a pilot is rejected, it never sees the light of day unless pirates leak it online. But CBS is putting Super Clyde right here for all to see. 
They did this at the request of show creator Greg Garcia, and he wrote a letter accompanying the posting which you can read below:
"Hello Friends,
I shot a pilot for CBS called Super Clyde this spring and it didn't wind up on their fall schedule. But the good people at CBS have been kind enough to make the pilot available online.
I'm really proud of this show. Mike Fresco did an amazing job directing and the cast is great. Rupert Grint, Stephen Fry, Tyler Labine and Justine Lupe. If you want to kill 20 minutes at work click on the link and check it out. Also, if you tweet and feel compelled to let other people know the pilot is out there, please do. Okay, that's it. Please forgive me for the shameless self-promotion but a lot of people worked really hard on the pilot and I think it deserves to be seen.
Perhaps he's hoping that people see it, it gathers a cult following, and people demand CBS put in on air? Seems like a long shot, but I can't blame him. I'm sure it was a lot of work to assemble a cast like that, including Harry Potter's Rupert Grint and Stephen Fry, and he doesn't want NO ONE to see it, especially if he likes it himself.
Watch the episodes for yourself and let me know what you think.