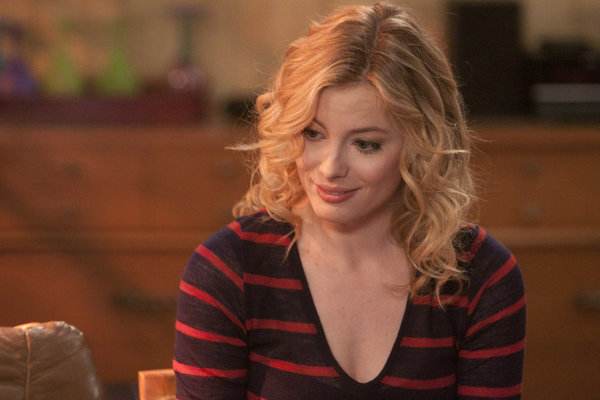 Think the craziest thing on Community so far has been the Civil War between Pillowstown and Blanketsburg? Think again. Things on Community are shaping up to get even wonkier, and Thursday's episode is no exception. "Origins of Vampire Mythology" finds Britta (fresh off her infatuation with the dreamy Subway) in the presence of an old flame named "Blade" (Parks & Recreation's Kirk Fox) who returns to Greendale via a traveling circus. But as it turns out, Britta's not all that happy to see the object of her previous affection – why? Let's just say that while Britta recognizes her bad behavior, she's not exactly the best at trusting herself to stay away.
To help her avoid "Britta-ing" the situation, she enlists the help of Abed, Troy and Annie, while Jeff and Shirley team up to do some sleuthing of their own. Meanwhile, Vice Dean Laybourne (John Goodman) recruits Dean Pelton's help as he continues to convince Troy to try to join his program.
Will Britta succeed in keeping Blade away? Will Dean Laybourne succeed in getting Troy over to the dark side that is the Air Conditioning Repair Annex? Tune in at 8pm to find out! In the meantime, check out the below clip where Annie gets distracted by a shirtless Jeff, and Britta fills her friends in Blade's arrival.
Community airs tonight at 8:00 p.m. ET/PT on NBC.