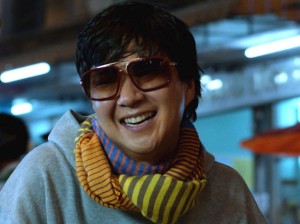 Ken Jeong from The Hangover and Community has had a very interesting rise to fame. Starting out as a doctor, and then winning a contest on, of all places, Oprah, now the guy is pretty much everywhere. The rumor is, post Emmys, that he has inked a deal with NBC that will see him starring in his own show, based around a medical theme (which is fitting, seeing as to how he is a doctor and all), but this poses the greatest unpsoken question of all. Will Ken Jeong be leaving Community?
Truth is, no one knows yet.
The show, tentatively titled Dr. Ken, will focus on his early years in the medical industry, and all the silly and kooky things that happened to Ken Jeong in those early years. But what does this say for Ken's run as Chang on Community. The reality is, Dr. Ken is in that pre-show limbo right now, so it would be foolish for Jeong to make the jump or commit without knowing just how well the show will do,or how well written and executed season five of Community is. Speaking of Community…
After last season the real question is, could you blame him if he did leave? Season four of Community was SO BAD that everyone wants to forget it happened, and with Dan Harmon back on board to helm season five, safe to say the show may find its legs again, but is it too little, too late?
For now, we will just have to wait for the Doctor's orders.