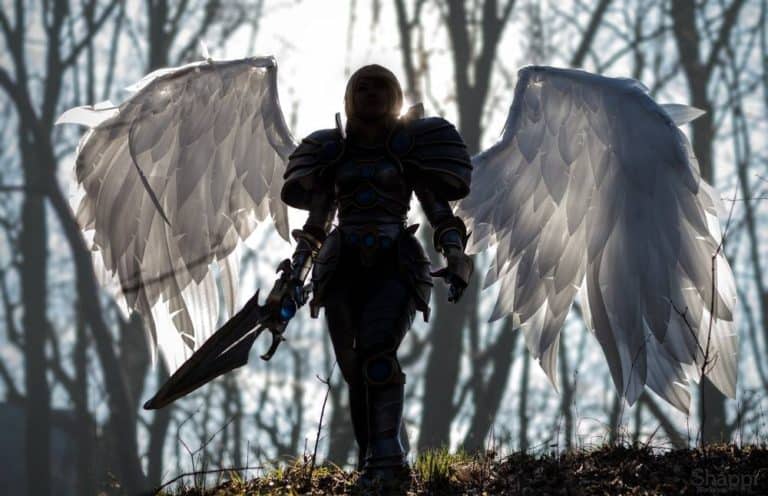 I wasn't aware that there was a "winged"Cosplay specialty but I think we may have stumbled across one today.  A Polish Cosplayer by the name of Aleksandra who runs the Shappi Workshop knows a little something about cosplaying winged characters.   She has a fantastic Mercy cosplay in her portfolio but this outstanding Battleborn Kayle from League of Legends may take the cake.
Aleksandra is no stranger to Cosplay either.  She began making costumes and taking pictures way back in 2009.  Her Facebook page has amassed over 45,000 fans and she's won multiple awards including 1st place in Cosplay World Masters Finals in 2014, 1st place in Intel Extreme Masters 2014 Cosplay Contest, 1st place at European Cosplay Gathering 2013 finals – Solo, and 1st place in Intel Extreme Masters 2013 Cosplay Contest.
We don't come across too many "winged" cosplay photos but Aleksandra put a ton of effort into League of Legends.  In fact we don't see a ton of League of Legends cosplay either.   Kayle AKA "The Judicator" has roles of support and fighter.   Her abilities are Reckoning, Intervention, Holy fervor, Righteous fury, and Divine blessing.
Experience Kayle Cosplay in the pics from Studio Zahora below: