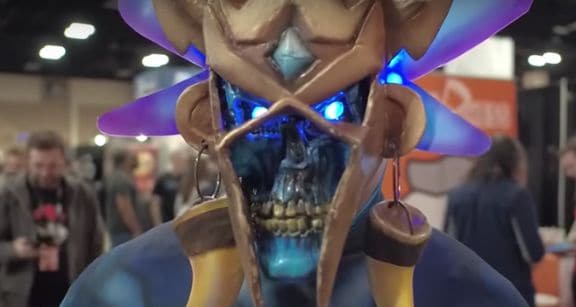 For those who follow gamer conventions and events where Cosplay will be of the highest quality, you might have heard of (or attended) South PAX 2017 which took place at the end of January. The San Antonio based convention is arguably one of the better conventions of the year.   Instead of just photos of the event, this year we have been treated to an extra special video highlighting the convention's finer Cosplayers.   According to Geek Tyrant, the creator of this video, Mineralblu used a special method to film:
Using a DJI Osmo, he was able to capture some of the extraordinary costumes inspired by some of our favorite anime, games, and series. With cameras like the Osmo and other gimbal based rigs, we will probably start seeing more and more videos like this one showcasing a higher production value without breaking the bank. Mineralblu was even able to give us a fantastic view of the San Antonio skyline using the new DJI Mavic pro, a compact drone.
It's nice to know that even though we cannot attend every one of these events, that coverage is getting better and better.  While we're not physically there for each and every event, today's technology makes bringing this events to our homes more and more realistic.
Check out South PAX 2017 below: