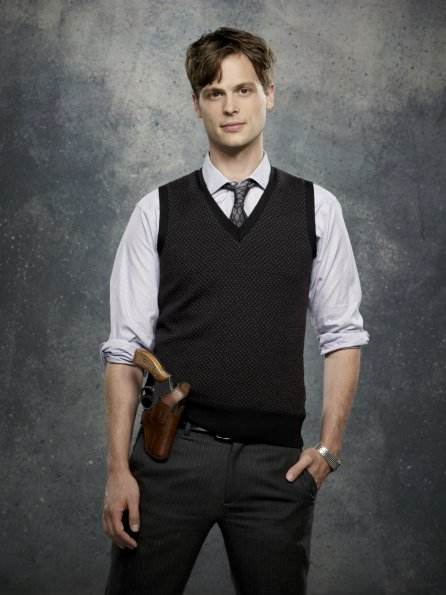 There has been two mysterious elements to season 8 of Criminal Minds so far; the season long unsub and Reid's (Matthew Gray Gubler) friend who he has never met, but calls her weekly. Tonight we will get to see who this woman is and find out why she has been in hiding in a big episode for Reid, one that has Matthew Gray Gubler pulling double duty as he also directed the episode.
This is Gubler's fourth time behind the camera and the case will be similar in tone to his previous outings, particularly last season's "Heathridge Manor." That episode had guest star Robert Englund, most famous for his role as Freddy Krueger and tonight's will feature another horror movie star with the voice of Chucky (from Child's Play) Brad Dourif as tonight's unsub. The team are called in when bodies are discovered with ritualistically marked changes in appearance and as you will see from the promo, the victims are being turned into human marionettes. Gubler spoke to TV Guide about this storyline saying "It rides the fine line of magic realism. My hope is that it will be memorable … and that it affects you on a primal level."
It's unusual for the actor directing the episode to focus so heavily in the story, but as this is Gubler's fourth episode directing he has risen to the challenge. Reid's mysterious woman was introduced earlier in the season and in this episode we didn't get a clear look at her face. Tonight we will find out why she has been in hiding and why she feels that it is time for them to meet in person. Reid has had very little romantic interactions over the eight years and so this is a huge moment for him. On the idea of Reid dating Gubler says "But he's never been on a date, so he's very trepidatious. He likes her mind so he doesn't necessarily want to meet her. He's very nervous to meet her. He may or may not shoot himself in the foot with his own neuroses."
There was another brief glimpse at the season long unsub last week as he took Morgan's (Shemar Moore) from a benefit dinner he was at. Why he wants his glass is unclear, fingerprints perhaps? What we did see was the unsubs photo board (all serial killers must have one) that featured a collection of photos of the BAU team and crime scene photos from previous cases that they have worked. This manor of drip feeding this unsub's appearances is working and it is super creepy, but hopefully more will be revealed soon.
Matthew Gray Gubler will also be directing episode 20 this season and co-star Thomas Gibson will step behind the camera for the first time on Criminal Minds (Gibson has previously directed two episodes of Dharma & Greg) for an episode that will air in February.
Watch a promo for tonight's episode "The Lesson" below.
http://www.youtube.com/watch?v=giTUIyPHDNM&version=3&hl=en_US