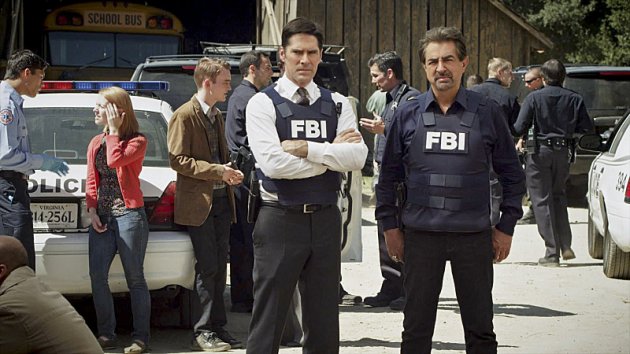 Criminal Minds opted for the tragic twist at the end of last week's Reid-centric (Matthew Gray Gubler) episode and tonight the team will attempt to help their friend. There is also a case that has them travelling to San Francisco to investigate an unusual method of killing. Spoilers ahead.
One of the big storylines of season 8 has centered on Reid and his first true love; a relationship with a woman that existed in letters and over the phone. It was only in last week's episode that Reid finally came face to face with Maeve (Beth Riesgraf) and in dangerous circumstances too. In this moment it was clear that they both really loved each other, which made what happened at the end of the episode even more heartbreaking, as Maeve's stalker Diane (Michelle Trachtenberg) shot both herself and Maeve in the head.
While they didn't explicitly say whether Maeve was dead, tonight's episodes gives an emphatic answer as did showrunner Erica Messer when she spoke to TVLine "We pitched a story where we'd introduce a unique love interest for Dr. Reid and it would end in tragedy. Matthew agreed the only way to tell this story was if she died in the saddest way possible."
The team will all try to be there for Reid in a serious of different ways as they try and coax him out of his apartment. They know that it will take time to get over something of this magnitude and this isn't the first time a personal tragedy has hit one of the team members (Hotch automatically springs to mind). Messer also said that "it's the arc for Reid's character for the rest of the season." What do you think about this Reid story?
As you can see in the promo, tonight's unsub is an artist who uses an unusual method for getting his materials to paint with. Will they be able to stop him before his collection can fill a gallery?
Watch a promo for "Magnum Opus" below.
http://www.youtube.com/watch?v=WMgj-Mv5btw&hl=en_US&version=3