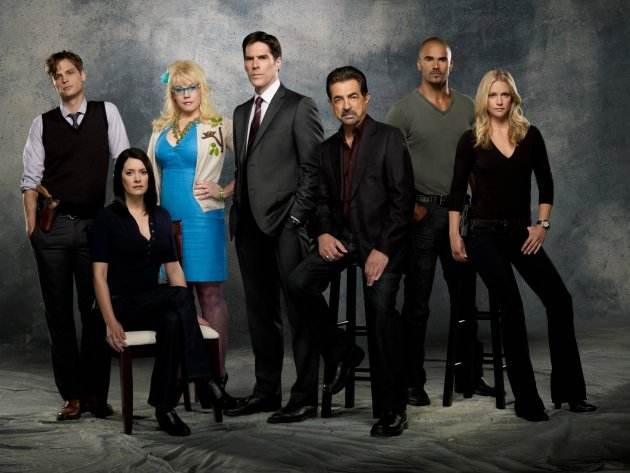 Tonight the BAU team head to the scene of a previous tragedy to try and stop a copycat from creating a similarly horrifying event. Will they be able to catch the unsub before it is too late? Warning light spoilers ahead.
Last week's episode tackled a work place shooting with a twist and this week they are taking on a school massacre, which has a Columbine style perpetrator and method of execution. The setting of the week is at Boise High School which is getting ready to commemorate the 10th anniversary of the tragedy, when a new killer begins to target the survivors of the original event.
Reid (Matthew Gray Gubler) claims that this could be the work of "the outcast the outcasts rejected." It looks like the unsub wants to relive the day in question by using the methods of the original killer who used both a gun and a bomb to kill. This begins when the copycat sends a bomb modelled on the school bomb to the home of the school principal, who was also in charge 10 years ago. As described in the sneak peek below this is a "pretty symbolic target" and the timing with the 4-day event is no coincidence.
Also revealed in the sneak peek is that both Rossi (Joe Mantegna) and Hotch (Thomas Gibson) were at the scene of the original crime and even helped the principal to safety. Will this make them targets? This was obviously a big tragedy that unfolded live as J.J. (A.J. Cook) mentions that her "whole campus was glued to the TV" watching it as it happened. The original killer posted his plans online; will this new killer do the same and take it further by utilizing the social media that didn't exist 10 years ago?
Away from the case, Hotch is also concerned that his son Jack is being bullied at school. Is he being the overprotective parent or are his worries correct? Will he feel helpless in this scenario?
Watch the promo and sneak peak for "Painless" below.
Criminal Minds airs tonight at 9 PM on CBS.