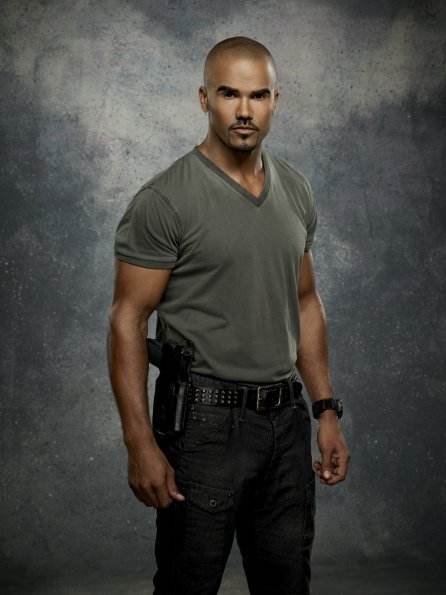 On Criminal Minds recently Morgan (Shemar Moore) used his own personal past experience to help with a kidnapping victim and tonight the case will hit even closer to home. Issues that stemmed from Hotch (Thomas Gibson) lying to the team about what really happened with Prentiss (Paget Brewster) will also feature, as Morgan realizes that he too behaved in this way to protect the people he loves.
Last season in the episode "Big Sea" we found out that Morgan's cousin Cindi (Shanola Hampton) disappeared after she had complained of being stalked. The killer in "Big Sea" claimed that Cindi was one of his victims, something that Morgan discovered to be a lie after he figured out that they had never met. Instead of telling his family the truth Morgan decided to give them closure and the opportunity to move on, and so told his aunt that Cindi was dead. Morgan's heart was in the right place at the time, but a lie this big is going to come back to haunt him and tonight is the episode in which this happens.
Morgan's sister Sarah (Erica Gimpel) is certain that she has seen a woman that looks like Cindi, who of course the family believe to be dead and when the evidence points this way Morgan must own up to his deception. This also means that the BAU reopen the case to find out what really happened to Cindi and all signs point to her being alive.
There are going to be some very mixed emotions from Morgan's family tonight in the same way that the team responded to Hotch when they found out that Emily was alive, but they will also have to solve the mystery of where Cindi is. The promo promises that this will be the ultimate mind game and involves family acquaintance Malcolm Ford (Chad L. Coleman).
Hotch and Morgan's relationship has been tense at points this season and executive producer Erica Messer spoke to Entertainment Weekly about the resolution of this tension this week, saying that it is "beautifully written" and "understated." Expect Morgan to feel pretty guilty about how he has behaved now that he is experiencing a similar situation, though Hotch is not the kind of guy to say 'I told you so.'
Watch a sneak peek below for tonight's episode of Criminal Minds.