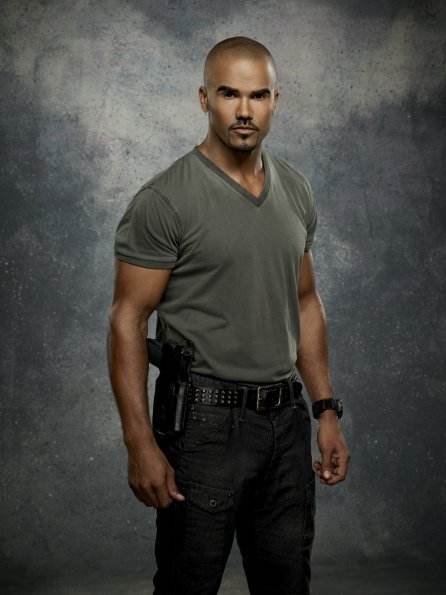 The last outing of Criminal Minds was the 150th episode and we got a glimpse of how Emily's (Paget Brewster) return to the BAU has affected her emotionally. Despite the brave face that Emily has put on Hotch (Thomas Gibson) believes that she needs to address what she went through. The emotional connection between these characters is evident and Emily does indeed reach out to Hotch at the end of the episode. This connection isn't anything romantic yet, even if some viewers would like it to be, but is tonight going to be the start of something between two of the other members of the team? Spoilers ahead.
Morgan (Shemar Moore) and Garcia (Kirsten Vangsness) have flirtatious banter all the time, full of innuendo and 'baby girl' talk but could this week see them take this relationship beyond this? The sneak peek below shows Garcia waking up with a rather large hangover thanks to all the wine she drank after getting into a fight with boyfriend Kevin (Nicholas Brendon) and she can't remember anything after the fight. Garcia thinks that things might have gone too far with her co-worker when he emerges from the shower in just a towel (Shemar Moore fans will be more that happy about this attire). Did something happen between the pair or is it completely innocent?
Executive producer Erica Messer told Entertainment Weekly in regards to this storyline "I just thought, 'Are we going too far down a road that we can't come back?'" This could all be a giant tease and misunderstanding thanks to Garcia and her wine blackout and it will hopefully lead to some super awkward and amusing exchanges between the pair.
The case tonight sees the team heading to Atlantic City to investigate casino related murders. Dean Cain (The New Adventures of Superman) guest stars as down-on-his-luck gambler Curtis Banks, who hits a winning streak that has a chilling edge. Does Banks believe he has to kill to ensure that he will win?
Would you like to see something happen between Garcia and Morgan? Do you think it will end up being a huge misunderstanding? Let us know your thoughts on Criminal Minds and the romantic entanglements you would like to see in the comments.
Watch a sneak peek and an extended promo for tonight's episode "Snake Eyes" below.