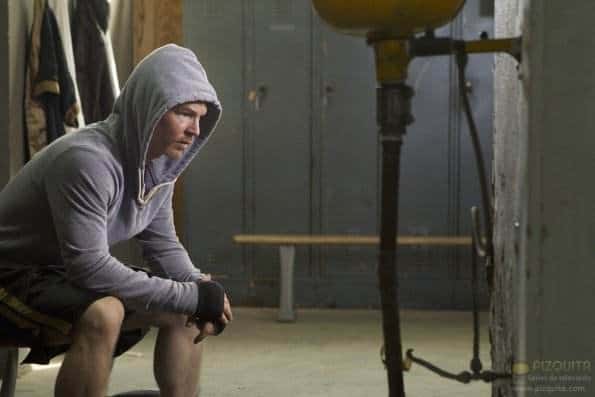 The Criminal Minds team head to Philadelphia tonight to investigate a string of brutal bludgeonings that puts the local boxing scene in the spotlight. Hotch (Thomas Gibson) makes a connection outside of work as he trains in the park for a triathlon.
Southland's Shawn Hatosy guest stars as Jimmy; a boxer who is under suspicion of committing these violent and awful beatings. Jimmy is an average boxer, who is trying to raise money for his dying son, has he committed these heinous crimes to raise the money to pay for his son's bone marrow treatment?
Also appearing in the episode is Emmy winner Charles S. Dutton (Roc), who is playing Jimmy's trainer who feels the full force of Jimmy's anger in the promo below. Also guest starring is kickboxer Benny "The Jet" Urquidez, who not only prepared Hatosy for the role off-screen, but will also be appearing as the boxing referee.
A couple of months ago it was announced that Hotch would be getting a love interest and tonight is the night that we are introduced to Beth (Bellamy Young, Dirty Sexy Money). Hotch meets Beth in the park as he is training for the FBI triathlon, Beth is also training for a separate triathlon and she uses this opportunity to ask Hotch out on a bike ride; this sounds like a date to me. It is unclear as to how many episodes Beth will be around for but are you glad to see Hotch getting a love interest? Beth works as an art curator so that will definitely be a break from work.
Watch a promo below for tonight's episode of Criminal Minds.