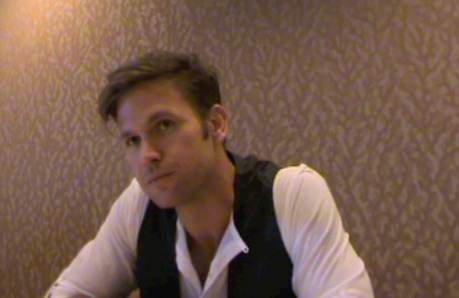 There's something very different about Cult, the new midseason show on The CW, premiering in January. At Comic-Con, the cast and executive producers sat down with members of the press to try and unravel this mysterious new series. Here's 8 things you need to know about Cult.
It's a Show Within a Show. On television, there's a show called Cult, which inspires a great deal of devotion from its fans. Robert Knepper plays cult leader Billy Grimm on the show, while Alona Tal plays Kelly Collins, a detective who used to be part of Grimm's followers but now devotes her life to taking him down. Outside the show is Matt Davis'character, Jeff Sefton, an investigative journalist who used to be a big deal but has since fallen from grace. When his brother, who was looking into Cult, disappears, Jeff's investigative instincts kick in. While he digs deeper into the show, he finds an ally in the show's research assistant, Skye (played by Jessica Lucas). Executive producer Len Goldstein wants both 'worlds'of the show to feel real. 'Our goal is to break two full series of stories [for the fiction TV series and the 'real world'].
The Showrunner is Important. No, not the showrunners of this show (although they clearly are important for the creative direction), but the showrunner of the fictional show Cult will play a part in the series, as the show hints that he may know far more about the mysterious happenings than one might assume. 'He is definitely a character that will be revealed as we go further,'Len hinted. 'Right now, he's an enigmatic figure. He definitely plays a role but he's very elusive.'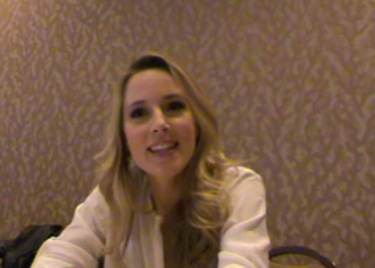 Romance May Play a Part. While this is undoubtably a mystery show, romance might brew. After all, it is the CW, Jessica Lucas joked. Matt Davis said after Skye and Jeff partner up because of their mutual suspicion of the show there's an 'undercurrent of sexual attraction and potential romance.'Jessica said that a romance will probably be inappropriate under the tense circumstances, but it will likely play a role.
Cult is Using a Cable Model. Because of the ongoing – and complex – mystery of the series, the producers have embraced the cable model of a shortened season. The first season, which will premiere in early 2013, will consist of 13 episodes. This will allow the writers to maintain the suspense with little-to-no breaks and keep the story moving along quickly. 'Each episode will be jam-packed with stuff [so] we don't have to hold back,'Len said.
The Idea Has Been Brewing for a Long Time. Rockne S. O'Bannon actually wrote the pilot for this show about five years ago after working on Farscape. While it took a long time to actually get a pick-up, that delay has allowed Rockne the opportunity to think about the show for a while. Len said that Rockne has about four seasons worth of stories brewing in his head. 'Each season sort of serves as a chapter and a journey. We want each season to be a very satisfying season.'
Social Media Will Play a Part. Matt Davis expressed the desire of the show to help draw in the audience through the use of social media. Len acknowledged that social media does dominate television these days, and entertainment in general. The marketing of a show like Cult would allow for increased use of social media and interactive content for fans (which appears in the show itself). As long as the content itself doesn't suffer, he's all for it.
The Prison Break Connection. Robert Knepper's role as T-Bag on Prison Break was a big selling point in securing the role of the enigmatic cult leader Billy Grimm. That iconic role showed the producers that Robert could play a bad-ass, charismatic character that fans really enjoyed. Robert acknowledged that he can't really get away from playing these complex (sometimes creepy) characters, but he finds them fascinating.
The Line Between Reality and Fiction is Blurred. Rockne said that this show is all about figuring out what is television and what is reality. While Tal and Knepper's characters on the show (Kelly and Billy Grimm) tell their story, their counter-parts in the 'real world'(ie. the actors who play them) will also interact with other characters like Jeff and Skype as they try to solve the mystery of the show. Are the actors an instrument of the fictional show? We'll have to wait and see.
Cult will premiere in early 2013 on The CW. Stay tuned for an exact premiere date.