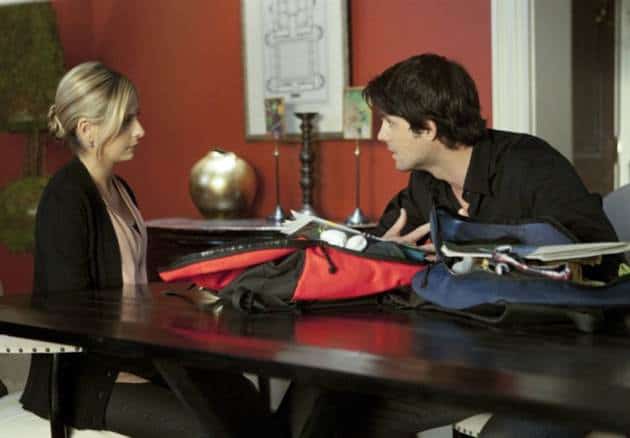 Ringer is counting down to its season finale in April and an all new episode will be airing tonight. At the end of the last episode, Henry confessed to Siobhan that he was responsible for Tyler's death, although it was an accident that came out of a fight between the two men. Unfortunately, the police are also looking into Henry and, in tonight's episode, they'll seem to think they have enough evidence to book him. How will he be able to get himself out of this mess?
Meanwhile, Bridget comes clean with Machado in tonight's Ringer, admitting that someone had tried to kill her months ago…a man that she actually killed (the events from the pilot and episode 1.02). Of course, Bridget has no idea that it was actually Catherine who tried to have her killed, so both she and Machado are currently in the dark about the real mastermind.
Speaking of Catherine, Andrew double-crossed her in the last episode after Juliet admitted the fake rape scheme to him. Tonight, she'll go to even greater lengths to get closer to Andrew.
Updated: Want a chance to win a Ringer travel wallet and a signed poster from the contest? Check out our April 3 contest!
Watch a preview and sneak peek below and tune in to an all new episode of Ringer, tonight at 9:00 p.m. ET/PT on The CW.