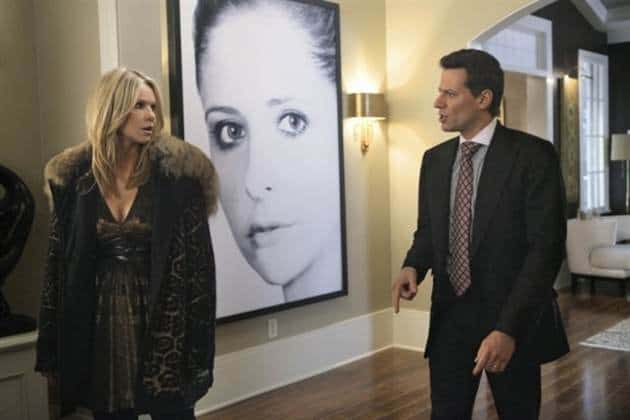 Ringer returned last week and jumped right back into the action. Siobhan is skulking around New York, trying to gain access to the financial records for Martin/Charles. She even went so far as to break into her old apartment and managed to avoid being seen by Andrew and Bridget, although she's clearly not happy about her sister fitting into her old life. Meanwhile, Andrew and Bridget's relationship seems right on track and the two are closer than ever. Malcolm impressed Andrew with some of his computer skills and might be sticking around New York with a new job, while Agent Machado is digging into Bridget's past and her "connection" to the murdered Charlie, although it seems like he's actually uncovering information about Siobhan's plans.
Juliet also confessed to Bridget about her rape and Bridget went off on Juliet's teacher after punching him. Both women told Andrew the truth and he went to the police to deal with the situation. In tonight's all new episode of Ringer, Andrew's ex-wife and Juliet's mother – Catherine will be dropping by the Martin household. Let's guess how thrilled Andrew and Bridget will be about the whole situation (hint: they will probably not be happy about it). Meanwhile, the real Siobhan reconnected with Henry while in New York and he's understandably confused after confronting Bridget about what Siobhan said. But will Siobhan actually tell Henry's the truth about faking her death and the twin-switch plot?
Watch a sneak peek and producer's preview below for tonight's all new Ringer, airing at 9/8c on The CW. You can also watch a trailer and browse through photos for the episode here.