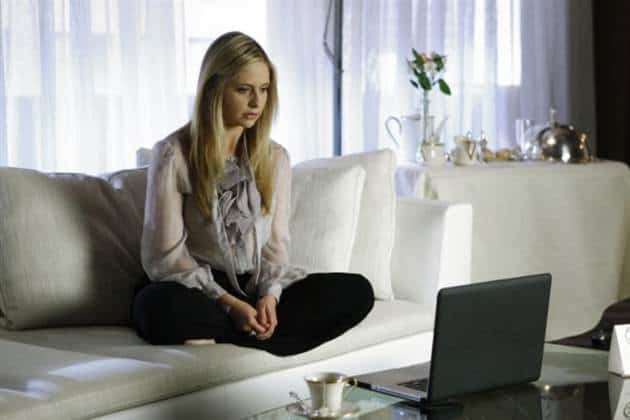 Last week's episode of Ringer really progressed one particular storyline: one main character now knows about the twins' switch. After accidentally meeting up with Henry in New York City, Siobhan was determined to reconcile with him. Unfortunately, misunderstandings with Bridget jeopardized this, so she finally came out and told Henry the truth. More to the point, she showed Henry that Bridget is posing as Siobhan and living in her apartment with Andrew.
Now that Henry knows the truth, what will happen? Will he confront Bridget or Andrew and expose Bridget's true identity? Whatever he does, he's doing it with Siobhan by his side. The two of them have definitely reconciled their relationship and are once again sleeping together. But when a call comes in from Tyler, will Henry begin to suspect that Siobhan hasn't been faithful to him? Things are about to get messy.
Meanwhile, in tonight's Ringer, Andrew's business partner Olivia returns and decides to engage in a little blackmail. She's determined to land Henry's father-in-law, Tim Arbogast, as a client and forces Henry to introduce them so that she can get Tim to invest in Martin-Charles.
Juliet's allegations against Mr. Carpenter will also pick up steam now that one of his other classmates has accused him of rape. Andrew will continue to support his daughter as they build a case against her teacher, but her mother, Catherine, continues to stay in town and be a bother.
Bridget will also go digging into Siobhan's past in tonight's episode, determined to figure out where the mysterious Solomon takes Siobhan for the "usual".
Watch a sneak peek and producer's preview for tonight's all new episode of Ringer, beginning at 9:00 p.m. EST on The CW. You can also watch a preview and browse through photos here.