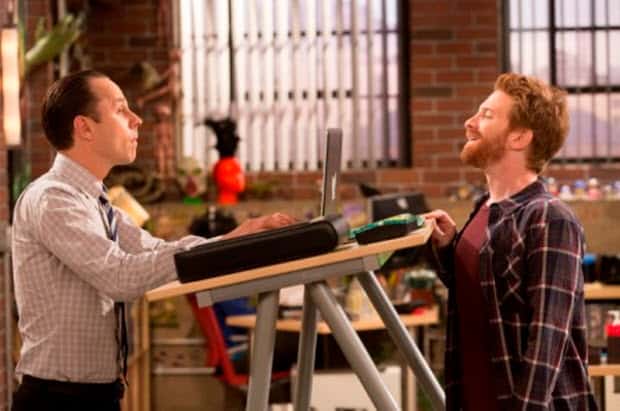 Dads is being universally derided as one of the worst new shows of the season, yet somehow Fox has just ordered six more scripts for the series. The show currently has a zero percent on RottenTomatoes (in other news, RottenTomatoes does TV now!) and ratings have struggled, most recently drawing in 3.1M viewers with a 1.3 in the 18-49.
So what's the deal here? Why is Dads not cancelled already? Well, I said "inexplicably" in the title there, but I think there's a pretty obvious reason. The talent.
Yes, the show is terrible, but it's terrible in spite of being created by Seth MacFarlane, an all-around very talented guy, and the show stars Seth Green, Giovanni Ribisi and Brenda Song, who are all quite good in their own right, just not on this show.
I think the main issue here is MacFarlane. Chances are he pulled a few favors to keep this project running, and the man has a lot of pull with Fox at this point given his past relationship with them. He's done a ton of animation for them, but his first movie, Ted, was a hit as well.
That said, I don't think he should spend too much of his capital on Dads, as the show just isn't worth it. It doesn't work, I'm sorry, but it's time for everyone involved to move on to the next thing, because I don't see them being able to dramatically turn things around at this point. Do you?