The Dancing with the Stars Season 13 cast is almost ready for prime-time, and we have a few new pros, some questionable 'stars'and some unconventional pairings. In a new but not so surprising twist, they have bumped up three members of last season's The Troupe to become front and center pros. Who didn't see that coming? Aside from our beloved long time pros getting tired and needing help with the pro dance segments, this is an opportunity for the show to break in new, younger blood to keep it fresh.
DWTS is sticking with their tried and true formula of athletes, singers, actors, talk show hosts, a controversial celebrity and the token 'who?'cast member. And of course, within this group of 'stars'is at least one season train wreck. Let's break down the cast and dish on this a bit.
Elisabetta Canalis & Valentin Chmerkovskiy: Elisawho? Being George Clooney's former girlfriend makes her a star? While they were an item I read somewhere that she doesn't speak English. Can you see Elisabetta and Bruno arguing in Italian? This should be fun. DWTS welcomes Val as one of the new pros. Besides having the distinction of being Maks'brother, Val is also a retired competitive ballroom champ. And where do retired competitors go? Why, Dancing with the Stars of course! Whether or not they can communicate, Elisabetta is in good hands.
Chaz Bono & Lacey Schwimmer: Transgender son of Cher. Apparently this makes Chaz a celebrity, as well as this season's most controversial cast member. Chaz is DWTS' answer to the same sex dancing controversy stirred up earlier this summer. Not really same sex, because Chaz is legally a male now, but, the transgender issue is causing enough chatter out there. Chaz's press is overshadowing everyone else's right now, and all eyes will be on this couple during the premiere. The press attention could turn Chaz into a train wreck, but something tells me he is tough enough to face the music. Rest assured Lacey has the tough, adaptable personality to handle the seemingly odd nature of this pairing as well, the first of its kind on the show. Nobody expects Chaz to get far, but come on, give the guy a chance.
David Arquette & Kym Johnson: Celebrity party boy. Can David take his part in a serious dance competition, uh, seriously? It's hard to picture him in ballroom shoes without a keg hat, so he could easily be this season's train wreck. At the very least, David will keep Season 12 winner Kym entertained. After that nasty spill last season, she can use a few laughs.
Kristin Cavallari & Mark Ballas: Young actress. Does anyone over 21 know who she is? This pairing was so predictable. Mark ALWAYS gets the cute young things. Enough said.
Nancy Grace & Tristan McManus: Talk show host #1. Nancy Grace? Holy cow. Nancy is the scariest lawyer on TV, as she devotes most of her shows to grilling and fileting guests, especially parents of missing children. When I can't find my teenager for like an hour, I always yell "you will not make me end up on the Nancy Grace show!'This woman is frightening. If Nancy's real personality is anything like her talk show persona, this could be a train wreck. Tristan made his debut in The Troupe last season. Though there is about a 30 year age difference between the two, we have yet to see much of Tristan's personality, so the jury is out on whether he can handle Nancy. I had tough as nails Nancy pegged for Maks, but Maks needs a break. More on that later.
Ricki Lake & Derek Hough: Talk show host #2 and actress. And ah, the return of Derek Hough. But, once again, Derek is paired with someone with some prior dance experience. Even I'm suspicious now. Ricki's dancing role in Hairspray is sure to be used against her if she gets far along, as was Dirty Dancing against Derek's season 11 partner and co-champ Jennifer Grey.
Robert Kardashian & Cheryl Burke: Reality TV star #1. This is almost too cute for words. He's a hunk and Cheryl gets a break from the athletes and their egos. Reality TV ego? Maybe, but Robert seems to have a gentle and overall nice personality, if the Kardashian TV shows are anything to go by. The question is, can he outperform sister Kim, who was voted off in week 2 of Season 7?
Carson Kressley & Anna Trebunskaya: Reality TV star #2. It could be more interesting to watch Carson, fashion diva that he is, cat fighting with wardrobe and stylists backstage than twirling across the ballroom floor. Anna returns to DWTS for her 8th shot at the Mirror Ball, and she's always a pleasure to watch.
J.R. Martinez & Karina Smirnoff: The token ABC actor. Now that All My Children is almost off the air, DWTS is better than nothing at all. And, Karina is back! I knew ABC didn't give a hoot about those Playboy photos.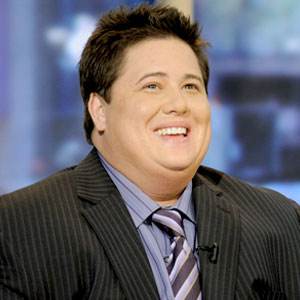 Ron Artest & Peta Murgatroyd: Athlete #1. I guess Ron wasn't holding out much hope for a return to the basketball court this year. Peta is one of the new pros who debuted as a Troupe dancer last season. DWTS fans may recall her waltz with fellow Troupe member Tristan. And of course, another blonde in the cast never hurts, does it? Athletes are known for bringing big egos to the show, and as this is Peta's first time with a '˜star'partner, let's hope she can handle him.
Hope Solo & Maksim Chmerkovskiy: Athlete #2. A nice break for Maks. Kirstie Alley was a lot of woman to handle, and I don't mean weight. I mean personality and baggage. An athlete could be a positive departure from loony (but loveable) actresses and pop star divas for Maks. He's an iron strong teacher and dancer, so it will be very cool to watch him as he is challenged mentally and physically by an athlete.
Chynna Phillips & Tony Dovolani: Singer/actress. Chynna has been out of the public eye for a while, except to surface briefly to almost divorce her husband, actor Billy Baldwin. She also made headlines while being treated for anxiety. Who better then, to be partnered with than the gentle and loveable Tony, who returns for a 12th shot at that elusive Mirror Ball. Although Chynna's recent history has the makings of train wreck TV, personally I think Chynna's sister Mackenzie is the one we need to see on the show.
What do you think of this season's cast? Leave your comments below. Season 13 of Dancing With the Stars will premiere on Monday, September 19 from 8:00 p.m. to 10:00 p.m. ET. On Tuesday, September 20, there will be two hours of original programming, beginning with "Dancing with the Stars: Meet the Cast" (8:00-9:00 p.m. ET), followed by the premiere of "Dancing with the Stars the Results Show" (9:00-10:00 p.m. ET).