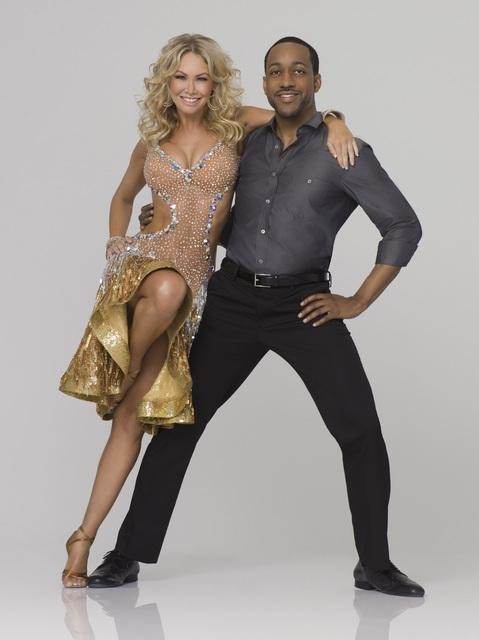 The official Dancing with the Stars cast photos of Season 14 are out and everyone looks hot! The new cast is gearing up to make a big fashion splash this season, thanks to the Dancing with the Stars costume designer Randall Christensen and his expert staff. They never fail to impress, each season the clothes get more exciting and more, shall we say, threadbare? Click the arrows above to see the slideshow.
How is everyone faring so far during rehearsals? For just one week of practice, the cast looks really sharp. See video below. Who would have thought Jack Wagner had such funky moves? Partner Anna Trebunskaya must be cracking the whip. Jack admits to crying 3 times on the first day, but now only cries in his car. Sherri Shepherd shows some sass and spice in her dance with the Dancing with the Stars Mirrorball trophy, and Jaleel White says he will only do the Urkle if it 'feels organic.'
Melissa Gilbert is showing some neat footwork already. She has also threatened to make Maks watch Little House on the Prairie episodes if he's too mean to her. That's a good strategy, how could anyone be mean to Laura Ingalls? Martina Navratilova responded to rumors that she is considered the underdog of the season: 'Been a while since I've been an underdog, but that's cool. We will be ready come the 18th!" Except that, the season premiere is March 19th. Well, better a day early than a day late!
The season premiere of Dancing with the Stars airs Monday, March 19 at 8 p.m. (ET) on ABC.