While we await the big Dancing with the Stars Season 14 cast announcement on February 28, it's always fun to speculate who will appear on the show. Having suffered a bit of a ratings decline last season, the show is really moving to bring bigger and better celebrities on board. And even though we don't have any confirmed signings for the new season, we do know who has been asked:
Kylie and Kendall Jenner: So hot to have another Kardashian family member on the show, the producers would take either one of these girls. I'm tempted to think their parents would turn this down though, since it would mean pulling them out of school. But we also know Bruce and Kris Jenner were asked first.
Taylor Armstrong: Sources say this Real Housewife of Beverly Hills star has been asked, and it never hurts to have reality stars appear. Taylor, however, may want to be lying low in the face of recent death threats that must be giving her a good scare.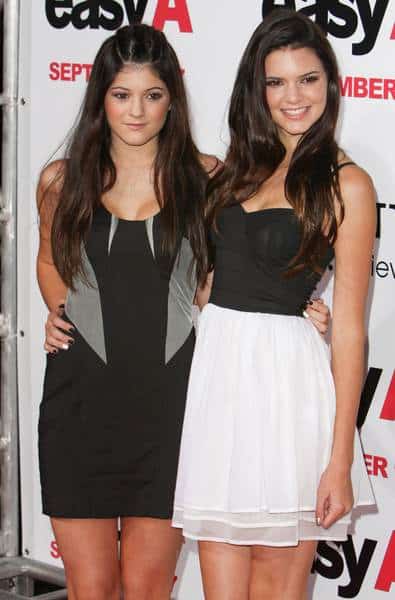 JWoww: Again, never hurts to have reality crossover. Following Mike 'The Situaton'Sorrentino's stint in Season 11, and Snooki's refusal of appearing on Season 13, the producers are still chasing Jersey Shore cast members. No word on whether JWoww will trade her spiked heels and beach flip flops for dancing shoes.
Regis Philbin: Yep, producers are still chasing Regis, feeling his lovability factor will help bring in the ratings, especially among the older folks. Not sure that ol'Reege is up to this, but he has certainly been asked.
Dolly Parton: Big celebrity fish and yes, producers have been trying to get her for years, but she adamantly refuses to do the show.
And what would Dancing with the Stars be without a bona fide athlete? A couple of very high profile ones are buzzing around the show's list this season, or at least should be:
Victor Cruz: How could the show NOT ask this NFL football star, what with his spicy salsa dancing in the end zone? We'll just have to settle for his touch down dancing, because he claims to have turned down the offer.
Tim Tebow: We don't know for certain if the show has extended the offer, but we do know that Dancing with the Stars pro dancer Karina Smirnoff has made a very public plea to dance with this very handsome Broncos quarterback. His popularity this season has not escaped the producers' interest.
Sherri Shepherd: The token ABC employee and it makes sense. It seems Dancing with the Stars is now a magnet for female celebs who are inspired by Kirstie Alley's weight loss.
The Republican Party has of course, been extended their share of invites. So far Michele Bachmann and Herman Cain have been approached, as will any other candidates who drop out of the race for the party's nomination. Some other notables who are rumored to be courted by the show are Paula Deen, Stevie Wonder, Pee-wee Herman and Perez Hilton.
Can't wait until Good Morning America's big cast reveal on February 28? Here's a helpful hint: keep your eye on the Dancing with the Stars pros'Twitter follower/ following lists for recent '˜celebrity'adds ;).