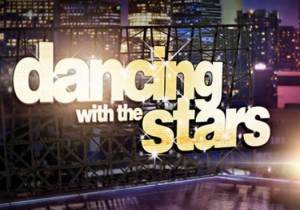 **UPDATE** Jack Wagner, Sherri Shepherd and Melissa Gilbert have reportedly signed on!
Dancing with the Stars is supposed to announce their Season 14 cast on Tuesday, February 28th on Good Morning America. Supposed to…but…what if they don't have their full roster yet? Bouncing around the web today is news from Ryan Seacrest that Dancing with the Stars is NOT fully casted yet, as of February 23rd. Um, ABC people, you have, like, 4 days left!
This may explain why hardly any rumors have leaked out recently about which celebrities may be joining. I mean, next to none. Only one that comes close to credible is Sherri Shepherd from The View. We've heard a lot of who won't be on, such as Regis Philbin, Dolly Parton and Tim Tebow. Those stars have been quoted as saying that have turned down the offer. But we haven't heard any rumors about who will join, even potentially.
Also making its way through Dancing with the Stars news cycles is which select pros have received "the call", but not all of the pros they need for a full cast have been called. Well, the simple logic is that those who have been called definitely have partners ready to go. It would seem that Dancing with the Stars has enough male celebs signed on, since there are 6 confirmed female pros, but only 3 male pros. A handful of male pros are in the offing as they await partners. Does this mean the show is having a hard time luring the ladies?
Here's a list of confirmed pros:
Cheryl Burke
Kym Johnson
Chelsie Hightower
Karina Smirnoff
Anna Trebunskaya
Peta Murgatroyd
Mark Ballas
Tony Dovolani
Tristan McManus
Glaringly absent is Lacey Schwimmer, and Maks Chmerkovskiy appears in jeopardy. One of the Chmerkovskiy brothers is allegedly on tap, but it could be either Maks or Val. We know as of today, Maks has not received a call yet. Less than four days left and counting for the new cast of Dancing with the Stars to be announced. Will they get it together in time?