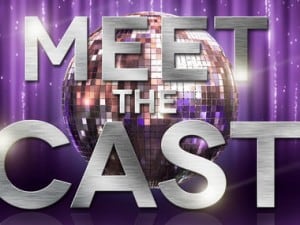 After the leaks we received earlier, I thought the Dancing with the Stars cast leak was done, but no way. A few more names have been added to the Season 16 cast, here's the complete list so far:
UPDATED: ABC announces full cast and pairings list
Andy Dick
He's the middle aged white male version of Lindsay Lohan. A prolific writer and producer, Dick is known for his "outlandish ways".  Just go to YouTUBE and search the guy if you've never seen him.  He's nuts.
D.L. Hughly
Popular comedian and political activist, Hughly is an interesting addition to the show.
Lisa Vanderpump
Come on, it's Lisa Vanderpump from Real Housewives of Beverley Hills, you know who I'm talking about.  She was born for this.  There are other Real Housewives I'd rather see though, how about you?
Jacoby Jones
Superbowl Hero and Baltimore Ravens wide receiver Jacoby Jones will be looking for some of that heat to prop him up on Dancing with the Stars as he trades the Grid Iron for the Ball Room.  NFL stars typically do well with the audience so he is definitely someone to watch.
Kellie Pickler
American Idol runner up Kellie Pickler puts down the microphone and laces up her dancing shoes.  Surprisingly, Pickler is the first American Idon contestant to appear on Dancing with the Stars. Kind of surprising when you think about it.  A polished performer, Pickler definitely has a shot at the Mirror Ball.
Wynonna Judd
Country and western star Wynonna Judd is a bit of a surprise for me.  Dancing With the Stars doesn't seem like something she would have even remotely considered in her heyday.  Is she possibly looking to revive her career with a little dancing action now?   Regardless of her intentions,  Wynonna has legendary stage presence, if her dancing skills are to match she'll be a force to reckon with.
Aly Raisman
Captain of the Gold Medal-winning US Women's Gymnastics team, you could think of Aly Raisman as Shawn Johnson 2.0.   With her athletic background, there is no doubt she'll be able to master complex dance moves quickly and might even prove a challenge for her partner.  Speaking of partners, may I suggest Derek Hough?
Sean Lowe
How well received this year's Bachelor is on Dancing With the Stars may have a lot to do with how his own show wraps up.  All-Stars winner Melissa Rycroft migrated from The Bachelorette with great success, and Sean is certainly likeable enough to skate through on earnest effort and ample charisma, but break the wrong heart and look out.
Victor Ortiz
The latest 'rumored', and therefore 'unconfirmed', cast member is boxer Victor Ortiz who recently suffered a career stalling broken jaw.  Can he achieve the Mirror Ball while waiting for his glass jaw to mend?  We'll find out.