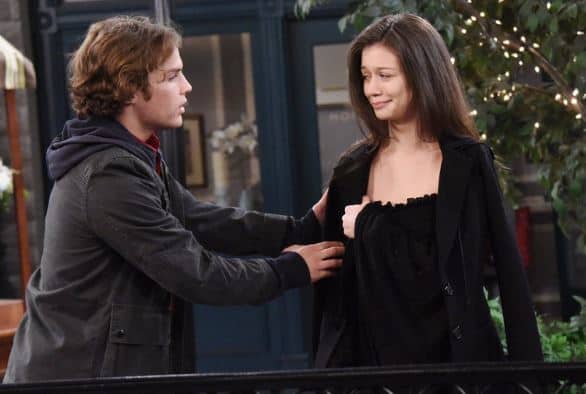 On a brand-new Days of Our Lives, everything is spiraling out of control. The moment shared by Chad and Abby seems to have moved on, and they're back to being strangers who seem to be married. She's working hard to be what they once were, but he's unable to do that knowing she lied about her death and hurt everyone so much. There's nothing good happening in this situation, but we don't know yet how it will turn out.
What we do know is Chloe is waking up from her coma, and she's got news to bear. Her mother, Nancy, tells her that Nicole still doesn't know that baby Holly belongs to her and her dead fiancé, but Chloe insists it must remain that way. She feels that Deimos is just too big of a threat to be in the life of this baby, so she's refusing to stay a word to Nicole even though she wants her friend to have her baby. The problem comes in the form of Nicole's relationship with Deimos. They're happy together, and they want to be together. Deimos knows this baby is probably Nicole's, and what Chloe doesn't realize is how much this man is part of this baby's life no matter what she does.
Chloe makes a decision and goes to the mansion to share the news with Nicole, but something is going to stop her. Will it be the news that Nicole and Deimos are engaged and getting married – as they are going to get engaged this week – or will it be the moment that Deimos hires a hitman to take care of someone who isn't doing what he wants? Chloe was so close to telling Nicole that the baby is hers, but she's going to keep the news to herself once she learns of something Deimos has a hand in.
As far as Stefano and his new life in Prague, there are a few complications that might arise before they find him alive and well in the city. Anna is there, and she's got a gun and a desire to kill him herself. Hopefully for Hope, this doesn't happen.