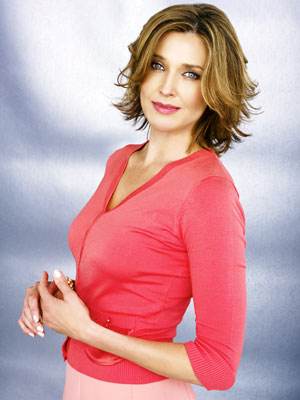 The cast of TNT's Dallas update just got bigger with one more Desperate Housewives star being rounded up to take part in the current drama at Southfork Ranch.
TVGuide.com reports that Brenda Strong, most known as Mary Alice Young on Desperate Housewives, has been cast as Bobby Ewing's (Patrick Duffy) latest wife, Ann, who has been described as being just as "strong-willed" as one Miss Ellie Ewing (Barbara Bel Geddes) was so many years ago. Whether or not this role will interfere with Strong's commitment to Desperate Housewives remains to be seen, but with her only doing voice overs for the denizens of Wisteria Lane, it shouldn't be too much of a problem, if any.
The casting of Brenda Strong also represents the latest Desperate Housewives actor to join the show with Jesse Metcalfe and Josh Henderson, both Wisteria Lane alums, cast in the two pivotal roles of Christopher Ewing (Pam and Bobby's son) and John Ross Ewing III, respectively. Metcalfe is mostly remembered for being Gaby's boy toy in DH's first season. Henderson portrayed Edie's nephew Austin, who fans know is the biological father of Bree's grandson Benjamin. Larry Hagman, J.R. Ewing himself, recently appeared on Desperate Housewives as Lynette's new father-in-law, who died not to long after tying the knot with Lynette's mother Phyllis. Hagman will also don his symbolic Stetson again for the Dallas reboot.
TVGuide also mentioned that Victoria Principal, who starred as Bobby Ewing's better half Pamela Barnes Ewing, would interested in coming back if the writers gave a respectable enough reason for her character to do so. Do we smell a potential catfight? Let's hope so…
Source: TVGuide.com