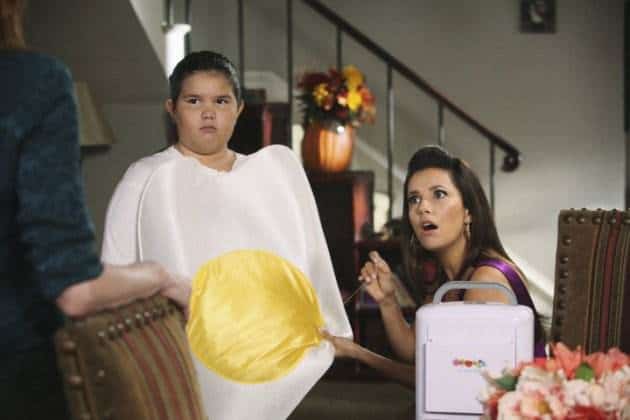 Halloween comes to Wisteria Lane in the October 30 episode of Desperate Housewives.
In the episode, Gaby, Bree and Lynette learn that Ben's real estate development excavation is taking place in the area where they buried the body of Gaby's stepfather. To ensure the death remains a secret, the women go traipsing through the area at night to dig up and move the body.
Susan quickly realizes that her new job as art teacher Andre's intern involves taking care of things that don't relate to art. Lynette, jealous of Tom's new girlfriend and her skills, decides to make an awesome homemade Halloween costume for Penny. Finally, Renee decides to spice up her first night of romance with Ben.
Below is a trailer for the October 30 episode of Desperate Housewives. Note that this episode is scheduled to run until 10:01 p.m. ET, so make sure to adjust those DVRs.