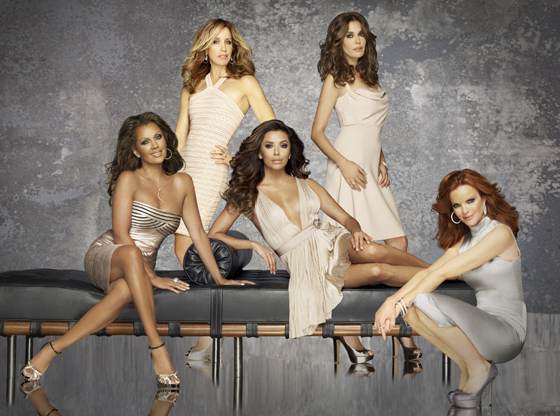 The final season of Desperate Housewives will result in a major death. Normally these types of spoilers are kept under wraps, but this one just so happened to slip out. Nicollette Sheridan is currently in court, suing Marc Cherry and the studio because of wrongful termination as a result of her character's departure from the show.
To determine whether or not the death of Edie Britt was a big deal or something that typically happens on the show, Desperate Housewives line producer George Perkins said that other major characters have died – or will die – on the show. More specifically….
(seriously, don't read any further if you don't want to be spoiled)
…a major character will be killed in the upcoming March 11 episode of Desperate Housewives. The unlucky character to meet their demise is none other than James Denton's Mike Delfino. After the information was revealed, one of the lawyers joked that maybe they should quarantine the press in attention, but the judge got in on the joke and said she couldn't make those kinds of orders. Now the information is out and the element of surprise is gone.
According to the testimony, the producers and writers have talked about killing off so the major main characters over the course of the series, including Carlos, Susan, Lynette and Bree.
A new episode of Desperate Housewives will air on Sunday, March 11 at 9:00 p.m. EST on ABC.