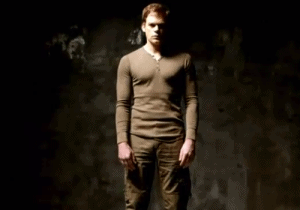 Oh, Dexter, you truly were something special. A lighthouse of hope on a bleak TV horizon. A show unlike anything we had ever seen before. Even in concept, the show was brave and touched on subjects many wouldn't dare. And on top of it, the show was acted, written, and directed brilliantly. It was one of those perfect storm shows, where everything adds up to make a perfect show. This leads to our current inquiry. What happened to Dexter, and why is this final season so disappointing?
At first we thought it might just be us, but we did some exploring, and sure enough, there are many sites and reviewers who seem to feel the same way. Whole thread dedicated to whether or or not Dexter has "jumped the Shark". There is just something about this season that doesn't feel or organic as the others, and the writing feels like there are holes. We do not mean to condemn this great show, but really, what happened?
Well, we can assume pressure. We are spoiled by just by just how great the final season of Breaking Bad has been so far, but not all shows can go out with that level of grace. Final acts are INFAMOUSLY hard to write, and we have to assume that is just what is happening here. We still love the show, and will watch up to the final shot, but this season of Dexter just has not had the impact the rest of the show had.
But rest assured, they could be building up to a truly epic ending none of us will see coming, and then this season will go down as legendary. We just need to wait for the show's finale to know for sure.