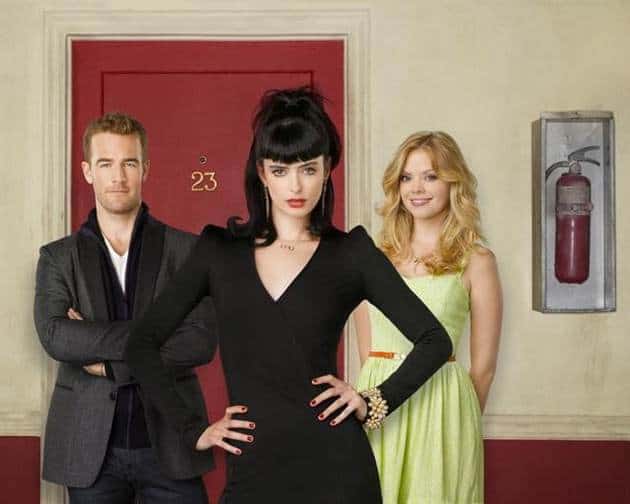 ABC's hilarious new comedy, Don't Trust the B—- in Apartment 23 premieres on Wednesday, April 11. Starring Dreama Walker, Krysten Ritter and James Van Der Beek (as himself), Don't Trust the B—- in Apartment 23 is the story of a young girl named June who is desperate to find an apartment in New York City after her high-paying finance job disappears. Naive June ends up finding a roommate in Chloe, the B in Apartment 23. While Chloe sets out to make June's life horrible, June quickly learns she'll need to stand up for herself in order to survive her unique roommate experience.
To celebrate the new show, we're giving one lucky reader the chance to win a "Roommate Survival Kit" from ABC. The prize pack contains:
-Skull Candy Headphones
-Kikkerland Warning Shot Glass
-Fridge Book
-Magnet Set
-Origins Sensory Therapy
-Some E-Cards Tear Out Cards
-"I Partied With The B!" T-shirt
-"The B Stole My Drink!" drink cozy
Entering the contest is easy. All you have to do is email me at clarissa @ tvovermind.com with the words "Apartment 23 Contest" in the subject line. Please provide your full name, city and state. The contest will run until 11:59 p.m. ET on Wednesday, April 11. The winner will be contacted the next morning and will be asked to provide their full mailing details and phone number so that ABC can mail out the prize.
Contest is restricted to readers in the United States.
You should also check out ABC's Don't Trust the B—- in Apartment 23 app on Facebook. Don't miss the series premiere on Wednesday, April 11 at 9:30 p.m. ET on ABC!