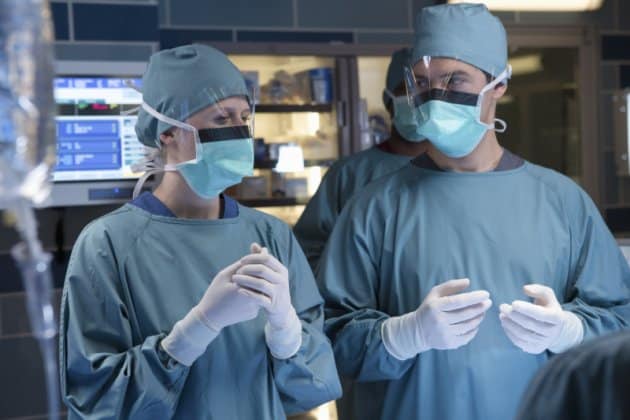 Emily Owens M.D. hasn't had the easiest time at her new job. Her relationship with her attending physician has worsened, her friendship with Will is in a very weird gray area after her confession, and Cassandra has continued trying to get under her skin for the sheer joy that it brings. Making it through nearly a quarter century of education may have made her academically ready for the rigors of being a surgeon, but Emily has yet to fully grasp the idea that her social interactions with the people at Denver Memorial will color much of her professional achievements (or lack thereof) in the early going.
On the next episode of Emily Owens M.D., Emily will get a chance to prove herself in surgery, as Dr. Bandari and Dr. Hamada need her to assist in the repair of a heart valve on a fetus. Emily may not have gotten off on the right foot with Dr. Bandari so far, but now's the time for her to shine, to show that there's a reason she made it into the program in the first place. The surgery, combined with Will and Cassandra's flirting, drive Emily to put her hat in the ring for the position of Dr. Bandari's research assistant, something that would help her career tremendously. There'd be a chance to get credited on papers and to have her name in the same breath as a world-renowned surgeon, let alone the fact that spending more time alone with Bandari could help Emily win her over for good.
Beating out Cassandra for the position and keeping her away from Will would, of course, be icing on the cake.
Elsewhere on Emily Owens M.D., Emily and Micah have a patient desperately in need of a kidney transplant, but when her new husband offers one of his, she refuses to accept it.
Emily Owens M.D. airs Tuesdays at 9:00 on The CW.
Is Emily ready to become Dr. Bandari's research assistant? If she gets the position, will that keep Cassandra away from Will for good? Will Emily be able to impress Bandari and Hamada in surgery?