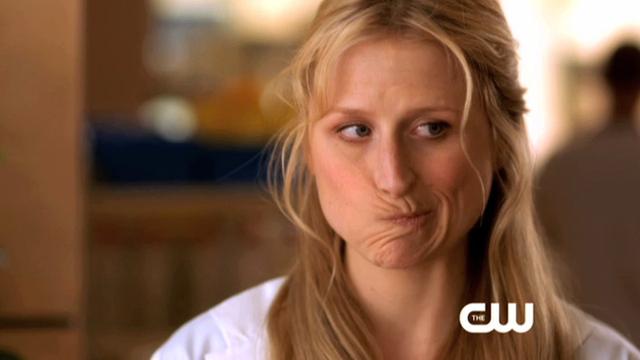 Whenever you go into a new situation, your senses are always much more heightened than they would be otherwise. The highs are higher, the lows are lower, and it takes a while before everything returns to normal, a level of comfort having been reached. Emily Owens M.D. isn't quite comfortable with her new role at prestigious Denver Memorial Hospital; fresh out of medical school, Emily might have a pretty stimulating work environment, but through the return of her high school enemy, her awkwardness around her best friend/co-worker (and crush), and first day jitters that impact her performance, it's not been a great opening chapter to her story of adulthood.
In the latest preview for the pilot of Emily Owens M.D., Emily gets a brief lesson on perspective from a surgeon that she bumped into earlier that day. After lamenting that she was having the worst day, she gets shown a man in a worse situation, waking her up to the reality that her bad first day might not be that bad in the grander scheme of things. Though she's an adult in terms of chronological age, Emily's very much stuck in a certain mindset from having been in school for 23 years – she's not been completely out in the world on her own and that type of exposure can be quite overwhelming at first. However, if she can find a kindred spirit at the hospital, it might make the transition from the classroom to the operating room a little bit easier.
Emily Owens M.D. premieres Tuesday, October 16th at 9:00 on The CW. You can check out a handful of other previews for the medical dramedy here, as well as the TVOvermind Emily Owens M.D. discussion forum here.
Will you be watching Emily Owens M.D. this season? Do you think that the surgeon was right to "correct" Emily regarding her "worst day" statement? Will Emily ever get fully comfortable with her new role in the hospital?