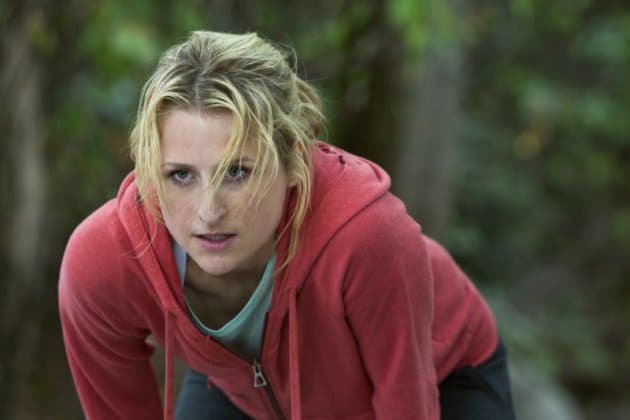 Although Emily Owens M.D. has only been on the air for three episodes, we've already been exposed to how deep the rivalry between Emily and Cassandra runs. The two have not been on good terms for many, many years, with Cassandra still jealous that everything academic came easily to Emily and determined to make the rest of her life miserable to compensate for that perceived "cushion." They've clashed over patients, positions, and the past, but tonight on Emily Owens M.D., something else will add fuel to the fire that has kept their rivalry for decades: Will.
It's the ultimate power play by Cassandra, attempting to get in good with one of Emily's good friend and the guy that she's had feelings for for years. In Cassandra's mind, it's a fair trade-off; Emily gets the good grades/recognition at the job and she gets the guy. She'll be one-up on her former high school classmate and have something to hang over her head, but Emily isn't taking the flirtation between her crush and her bully lying down, surprisingly. Rather than let Cassandra and Will get together unencumbered, she'll be trying to land a research position with Dr. Bandari and spending as much time with her medical school friend as she can to keep Cassandra from working her magic on him. It might not be the most mature move in the world, attempting to control a friend's love life, but Emily has to begin standing up to Cassandra or her time at Denver Memorial will never get better.
Emily Owens M.D. airs tonight at 9:00 on The CW. You can check out photos from the episode here, as well as a recap of the last episode here and the TVOvermind Emily Owens M.D. discussion forum here.
Will Emily be able to keep Cassandra from going after Will? Do you think that Emily has a right to separate the two and ruin any chances of a potential romance? Should Emily focus her romantic energy on Micah rather than Will?
http://www.youtube.com/watch?v=fIZyTug0ao0
http://www.youtube.com/watch?v=_4nnzWjH2Rc