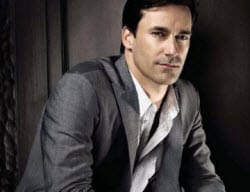 I'm not sure if you've ever seen "Film Crit Hulk" who pretends to review things as the Hulk, typing in all caps but actually making very intelligent points. Now, he's turning his attention to the Emmys, and in his latest column, essentially talks about why they're all BS.
Here's the big point he's trying to make in the article. Ignore the caps, if you can:
"THE BIGGEST BLOC OF EMMY VOTERS BY FAR ARE PEOPLE WORKING FOR SPECIFIC NETWORKS (AND PLEASE KEEP IN MIND YOU HAVE TO PAY TO BE IN THE ACADEMY AND THE GREAT THING IS THAT NETWORKS WILL OFTEN PAY YOUR FEE). THE NEXT BIGGEST GROUP OF PEOPLE WOULD BE THOSE WHO WORK FOR SPECIFIC SHOWS. AND GUESS WHAT IS TRUE FOR BOTH OF THESE BLOCS OF PEOPLE? YOU GET TO VOTE FOR YOUR OWN SHOWS."
Hulk goes on to talk about how people may not know this, but HBO employs the most people out of anyone to work on their shows because of their unique content model. That means they have more people on the Emmy voting panel, hence why their shows get nominated and win all the time. The same goes for big networks like ABC, NBC and CBS.
So this is why suspicious things happen, like Jeff Daniels wining Best Actor over Bryan Cranston for Breaking Bad, or Breaking Bad never winning Best Drama for five years until now, or Jon Hamm getting nominated for Lead Actor six times and never winning. Or why great shows like FX's Sons of Anarchy never even show up at all.
I suppose this could be looked at as a conspiracy theory by those who are just upset by their own shows not winning, but if Hulk is an Emmy voter and what he's saying is true, it's a pretty biased system if you're trying to do a popular vote where cable networks have less of a say and HBO dominates everything. That said, I remember a time when Mad Men was winning Best Drama every year and The Wire never won a freaking thing.
What do you think? Is Hulk right or just bitter about his favorites losing? Do you think this is why HBO and the big networks dominate so hard at the awards show?