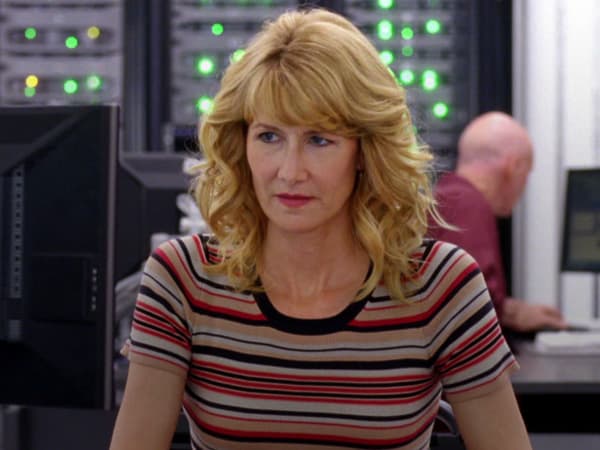 Amy Jellicoe has been talking about change from the first episode of Enlightened. Once she returned home from her rehab stint in Hawaii, Amy walked into her world a new woman, less concerned about profit margin and more with leaving a positive mark on the world and calling out the destructive behavior of others. Unfortunately for her, that type of overt crusading might not be the smartest thing to do in a corporate environment, leading to a series of burned bridges that left Amy as the pariah of Abaddonn.
But in the season finale, she decided to go after her employer with everything she's got, determined to bring them to justice for their crimes against the environment. While her ideas may be noble and her intentions true, she needs resources and allies in order to accomplish anything – in the production featurette for season two of Enlightened (below), it looks like she'll be bringing like-minded people into her orbit to help with her cause. Former corporate executive Eileen (Molly Shannon) and reporter/potential love interest Jeff (Dermot Mulroney) will be joining Amy and a newly energized Tyler in trying to bring Abaddonn down; however, it won't be that easy.
Amy may have the information needed to begin an investigation into Abaddonn's business practices, but does her new "team" have the knowledge, reach, and power to be able to push back against the corporations defenses? More importantly, will Amy and Tyler be able to continue safely working at Abaddonn while gathering more evidence to use against their employer?
The second season of Enlightened premieres January 13th at 9:30 on HBO, following the season premiere of Girls. You can check out an additional teaser for season two here.
Are you excited for Enlightened to be coming back next year? Do you think that Amy will be able to bring down Abaddonn and exact the justice that she feels is necessary to write their wrongs? Will she have the room in her life (and in her heart) to consider a potential relationship with Jeff?