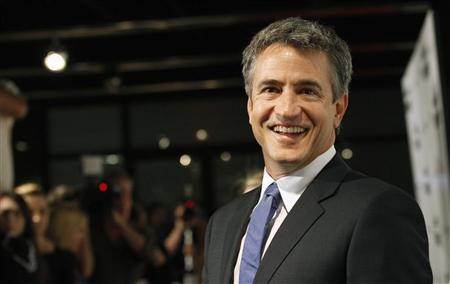 TVLine is reporting that while Enlightened's Amy Jellicoe may be laser-focused on taking down Abaddonn Industries, something (or rather, someone) else will be catching her interest quite soon.
Dermot Mulroney will be appearing in the second season of Enlightened as a reporter that teams with Amy to help her expose the company's environmental infractions. Mulroney's character gets to know Amy not just professionally, though, as he'll be a love interest for the altruistic corporate rebel. It's a stark change from season one, where Amy was sexually assaulted, rejected Tyler, and was otherwise invisible to the male species. If there's any way to Amy's heart, though, it's through standing up for what's right and letting "the man" have it, so Mulroney's character may be less distraction and more reinforcement for Amy's cause.
Aside from his recent, well-received turn on New Girl, Mulroney has only one live-action TV series credit to his name, as the veteran actor appeared in three episodes of Friends in 2003. He's best known for appearing in such films as My Best Friend's Wedding, About Schmidt, and Zodiac, with his next role coming in Brian Dannelly's Struck by Lightning.
Having also added Molly Shannon in its off-season, Enlightened returns for its second season this fall on HBO.
Are you looking forward to the second season of Enlightened? How do you feel about Amy having a love interest? Do you think that a man in her life will keep Amy from "burning down" Abaddonn?