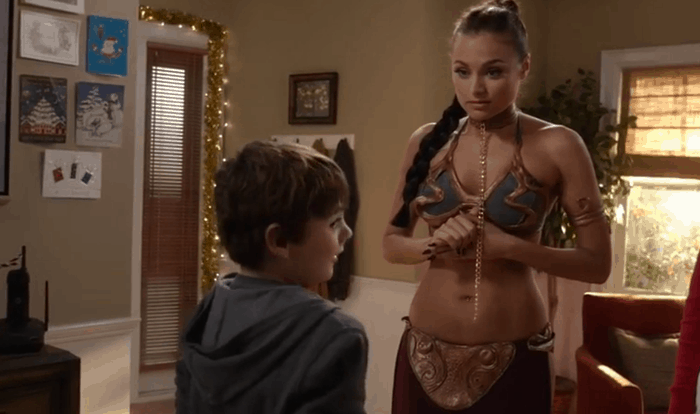 It is a common misconception that actors are nothing more than pretty faces. Far from being vapid, many popular actors are incredibly gifted. One of the most talented and impressive actors working today is Christina Ochoa. Ochoa has seen great success in acting, hosting shows, and in several other fields. She is also one of the stars of the new series Blood Drive. While fans will recognize her from her acting work, she has one of the most impressive backgrounds of any actor working today. She has an incredible range of talents and has used them to succeed in several very difficult careers.
In order to help fans appreciate all that she has accomplished, here are five of the most interesting facts about Christina Ochoa.
5. She is an accomplished writer
While she is best known for her acting and hosting work, Ochoa has also seen great success in other areas. One field that fans may not know Ochoa has worked in is writing. She is a published author with regular articles appearing in H, as well as a monthly piece in El Imparcial. Further, she has had work published in Vogue.
4. She started her own production company 
In addition to being a gifted actress and writer, Ochoa is also a successful entrepreneur. She created a production company called QE (Quantum Entanglement) Productions. The company has produced notable work like Stay with Me, a short film which has won awards all over the world. It is very impressive that an actor and writer with such a busy schedule found the time to start a profitable company.
3. She comes from a gifted family 
Although much of Ochoa's success can be attributed to her work ethic, it could be argued that intelligence and drive were built into her genetics. Her father was a highly esteemed sculptor, and she is a grand-niece of a Nobel Prize winner Severo Ochoa. It is no surprise that she has the talent and self-belief necessary to thrive in any pursuit she chooses, given the type of environment she was raised in.
2. She is a scientist 
Ochoa's interests and abilities extend beyond acting and writing. She is also an accomplished academic who has a particular interest in science. Unlike many fellow actors, she did not pursue a degree in drama. Instead, she holds a degree in oceanographic engineering. She went on to study at James Cook University, taking classes about Elasmobranchii and particle physics. Fans should count themselves lucky that she decided to pursue acting instead of finishing her master's degree and delving deeper into the world of science.
1. She is a member of Mensa 
Some may struggle to accept that Ochoa can be a successful actor, writer, producer, and scientist. However, it may be easier to understand how a person can hold such a range of abilities when one considers that Ochoa has an astounding IQ. In 2009, she joined the prestigious high-IQ society known as Mensa. She has been active in the organization ever since. Given her intelligence, it is no surprise that she has found such success in every field she chooses.
Final Thoughts
Christina Ochoa is a highly gifted, intelligent, and hard working individual. Her interests and accomplishments are far more varied than most, as she has seen success in acting, producing, writing, and science. Very few actors can boast the versatility that Ochoa has enjoyed in her career. Whether it is through producing a film, writing an article, or appearing on screen herself, fans will surely be seeing much more of Christina Ochoa in the years to come.