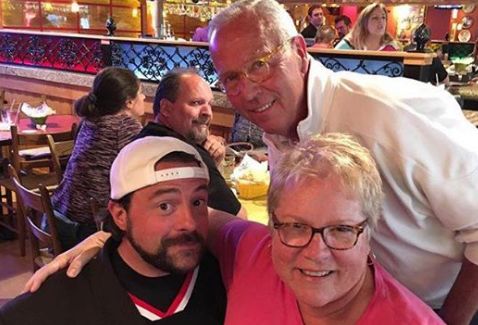 Honestly I'm not sure how I didn't remember or even see this post by Kevin Smith on Facebook back in April of 2016 but it now remains and will always remain one of my favorite stories that I've ever heard with regards to not judging a book by its cover.   I'm pretty sure that every single one of us has been in a situation very similar to the one that Smith was in when this picture was taken.  We might not have as much money as Kevin Smith and we might not be recognized when we sit down to eat anywhere, but his description of this couple is spot on, that is, if you've never met these people before, which clearly Smith hadn't.
Read the story below: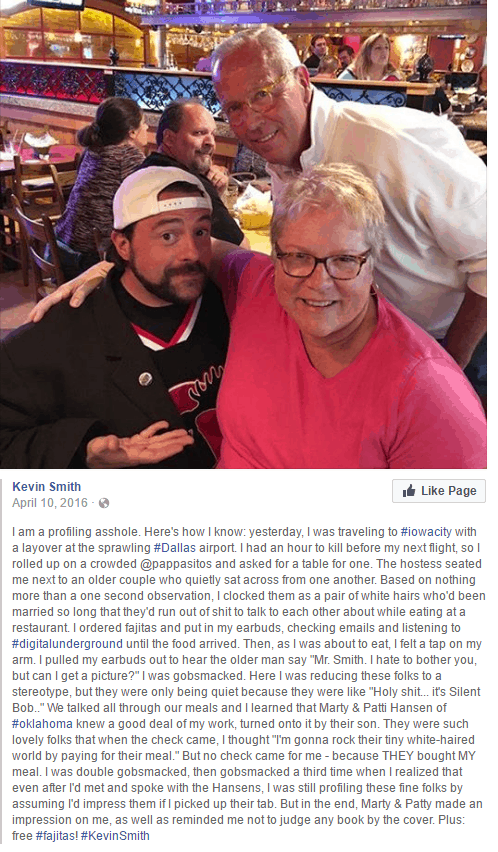 I'm not even joking when I say that someday I'm going to share this with my kids when they are old enough to understand it all.  While I'll be profiling people until the day I die (I can't help it and neither can you) at least I'll be able to refer to this story when I know I shouldn't be.