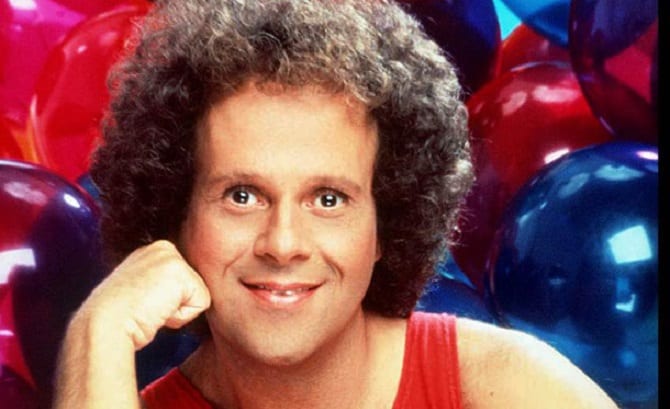 This whole Richard Simmons thing has been nothing short of bizarre.  It all began when people were speculating that is maid was keeping him hostage in his own home.  What transpired after that was the most followed podcast in the entire world aptly named "Missing Richard Simmons."   For months now people have been speculating on his whereabouts and concerned on why he's never really reached out to the public or made any appearances on television.   We've heard from his agent that he's just more of a private man now.  People weren't buying it then and they're still not buying it.
Fast forward to today and Simmons was just hospitalized for having severe indigestion.  Amazingly, Simmons decided this was the time to speak up. "I hope to see you all soon," Richard Simmons says in a new statement to People magazine.
"Hello to everyone who has shown concern for me and sent their good wishes," he says. "You will never know how much it means to me. Aren't you sick of hearing and reading about me?! LOL." Simmons continues, "Well by now you know that I'm not 'missing,' just a little under the weather. I'm sure I will be feeling good and back home in a couple of days." His manager Michael Catalano informed ABC News about Simmons's decision to seek medical treatment yesterday based on "the advice of the people around him." The Sweatin' to the Oldies host now says, "This has reminded me that when you need help you can't be afraid to reach out and ask for it. We all think we should always be able to solve our problems all by ourselves and sometimes it's just bigger than we are. I reached out and I hope you will too. I'm sure there are people in your life who love and care for you and would do anything to help you with the challenges you face. Just knowing you care has already made me feel better. Hope to see you again soon!"
Let's hope this is a sign Simmons will be back soon.