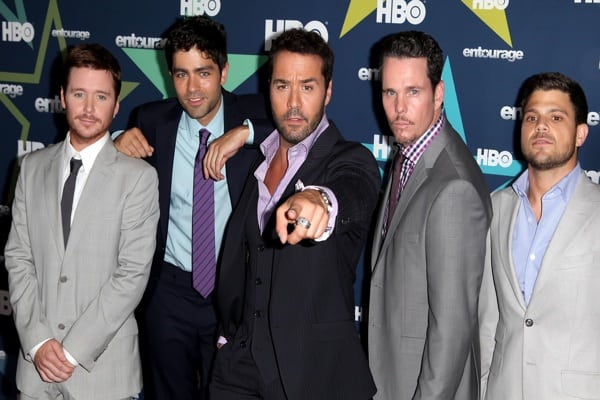 Ever since the show Entourage ended there's been much talk of an Entourage Movie.   And now, one of show's producers, creators, and muse for the whole thing, Mark Wahlberg is publicizing his opinion as to why there's been a hold up in production of a feature film.   He says simply while referring to the hold up, "as soon as them guys stop being so greedy."   This was after Wahlberg was stopped by TMZ at Los Angeles International Airport.
It's hard to believe it's already been nearly two years since Entourage ended its run on HBO but it has.   Frankly it doesn't look like any of the stars of the show have been too busy either.  Do any of you recall the stars being in anything recently?  That reminds me.  We should probably do a "Entourage: Where are they Now?" piece.  Usually that's reserved for shows that have ended more than 10 years ago but I'm sure we can squeeze one in.
There's no question that the actors on the show have been ready for a movie for a while.  Wahlberg himself won't name any names as far as who is being greedy but it's evident he's a bit annoyed as well that nothing's happened yet.   Wahlberg also said "It's one of those things where if the movie's a success, we'll get to make a lot more of them and then we'll probably make a lot of money."  There he was referring to long term prospects.
Do you think an Entourage movie would be a success?  I'm inclined to say no.